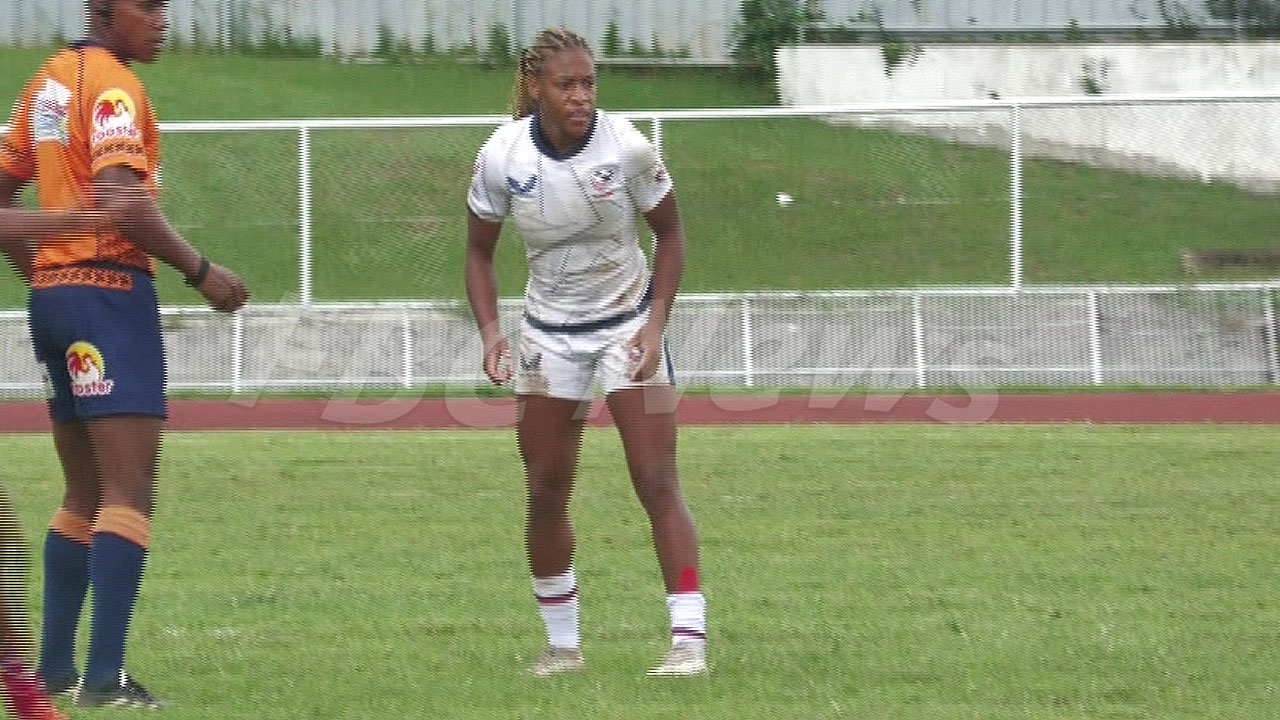 Ariana Ramsey.
23-year-old USA women's 7s player Ariana Ramsey is currently enjoying being part of the Fiji Airways Mini 7s International Tournament being played at Churchill Park.
With the US missing out on the first leg in Suva, Ramsey says she has been relishing the opportunity to compete against some of the world's top rugby teams.
She describes her experience at the tournament as "really fun and amazing," highlighting the invaluable exposure it provides to emerging talents like herself.
Article continues after advertisement
"Oh yeah, I think when I played against the B side of Australia, I scored twice. I played really well. I'm starting a new position at 9. So I'm loving that new position and it's really fun."
Having made her debut for the US national team a few years ago and subsequently representing her country in the 2021 Olympic Games, Ramsey has proven herself to be a rising star in the world of women's rugby.
Ramsey says the mini-tournament is more than just a series of matches; it's a crucial platform to put their preseason training into practice.
Ramsey emphasizes that they are taking the skills they've honed during their rigorous preparations and applying them in these high-stakes games.
However, she acknowledges that the tournament isn't just about winning; it's also an opportunity for the team to identify areas that need improvement.
The tournament which concludes today will see the US taking on the Fijiana side at 9.30 am.