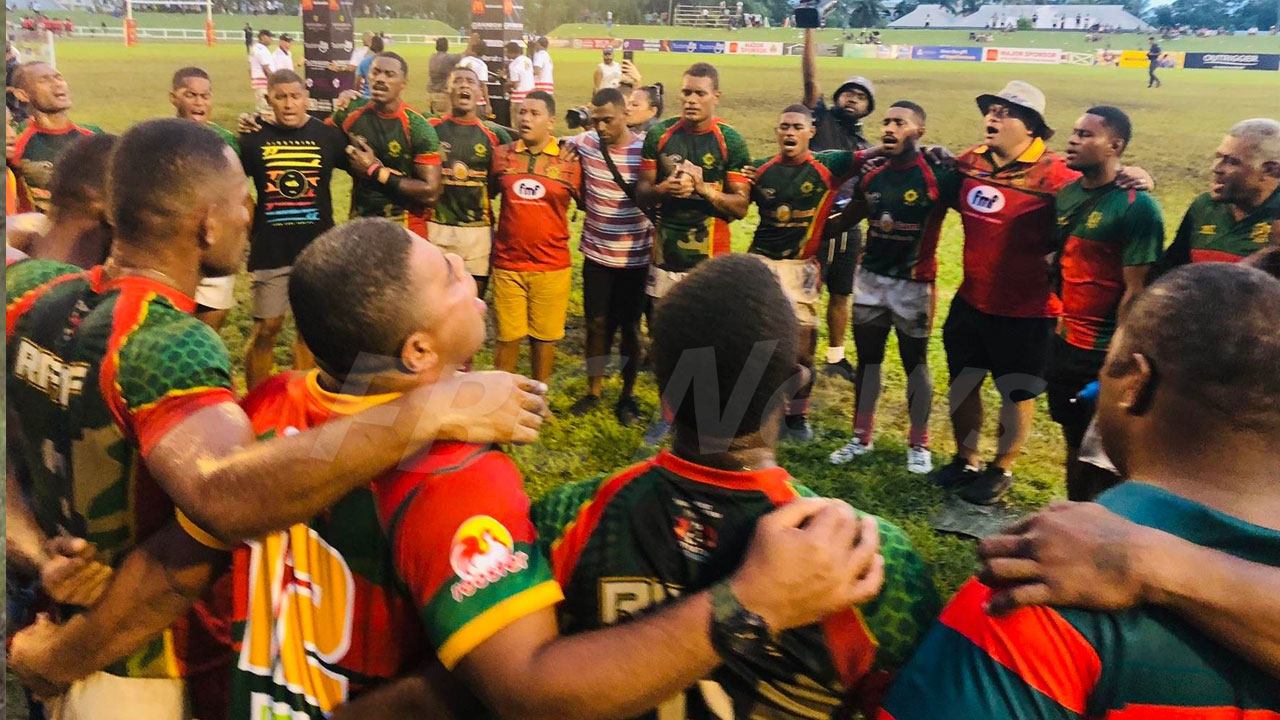 Ram Sami Army came from behind to deny Fire in the men's final of the McDonald's Coral Coast 7s.
Army crossed over for two tries deep in the second half to come away with a 12-5 win at Lawaqa Park in Sigatoka.
Fire was on a five point lead right until the 12th minute of play with Sakiusa Nareki finishing off a scrappy play at the far corner.
Article continues after advertisement
Army got its break two minutes from full time when Serupepeli Nakita dived under the sticks after being set-up by Apisai Ravueta.
Leading 7-5 and the clock going past the 14th minute mark, Army executed one last piece of play seeing Rokoua Rasaku dotting down the icing on the cake.
Army team manager Inia Ledua says hard work by players during preparation has paid off and this is also a good start to their season.
"Its always a proud moment to come out victors again especially after its been awhile that Army is now back on the podium with the championship trophy and I believe we have done the hard yards and its all credit to the boys who have given their all through sacrifice during the festive season to be in camp."
In the youth division, Fiji Under-20 edged PSM Aflame Brothers 12-10.