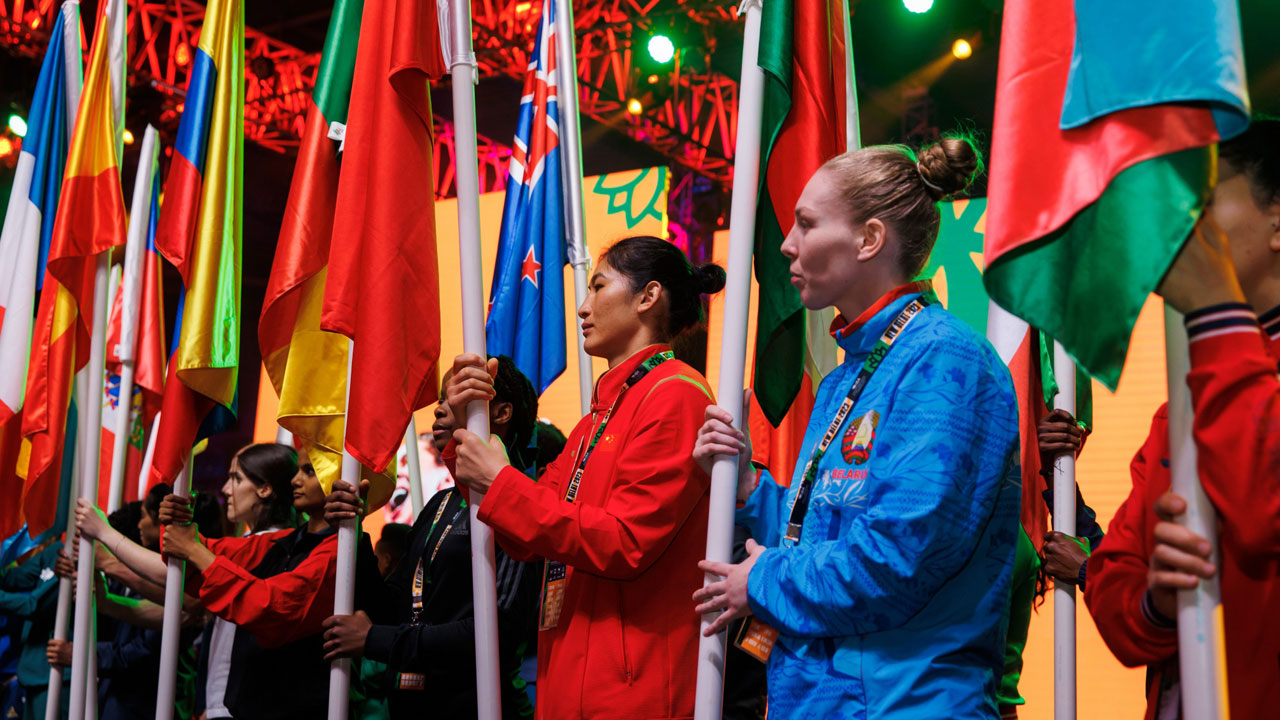 [Source: InsideThe Games]
Russia and Belarus will compete at the women's world boxing championships with their flags and national symbols after their athletes carried the flags at the opening ceremony of the event in India on Wednesday.
The two national teams are also named with their flags in the official International Boxing Association competition list with 12 Russians entered and six competing athletes from Belarus.
Athletes from Russia and its neighbour Belarus, which aided Moscow's invasion of Ukraine a year ago, have been banned from many international competitions since.
Article continues after advertisement
In some sports where they are still competing they are doing so without their national flags or anthems.
The IBA, which is headed by Russian businessman Umar Kremlev, lifted sanctions on the two nations last year and is allowing their athletes to compete as usual.
Reuters./