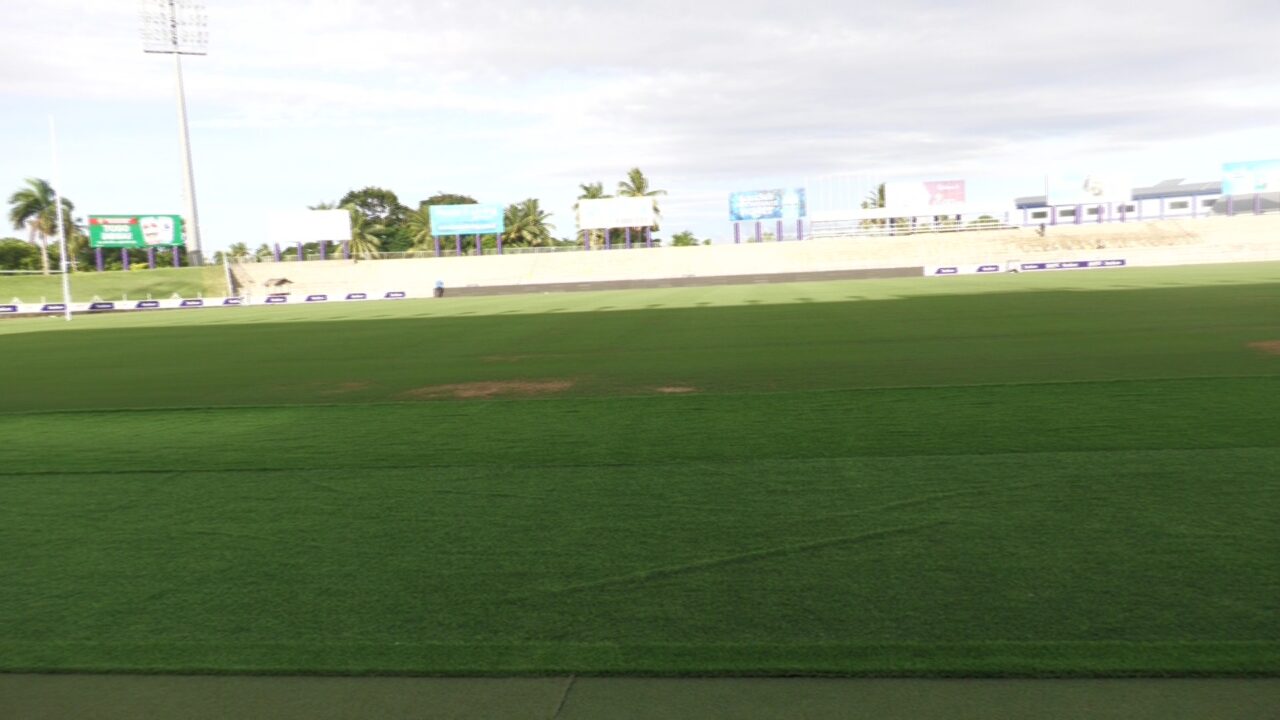 HFC Bank Stadium in Suva
Work is underway at the HFC Bank Stadium in Suva for the Swire Shipping Fijian Drua's second Shop N Save Super Rugby Pacific home game against the Melbourne Rebels on Saturday.
The Drua's Events and Operations Manager Eleina McDonald says the stadium can hold 15,000 people.
McDonald states the venue is being prepared in a way that will provide spectators with top-class experience.
Article continues after advertisement
She is urging fans to come with their families to support the Drua and also to take advantage of the entertainment and program for the day.
"We are pushing to sell-out and we are confident it's going to be a sell-out crowd. The venue is just getting ready. There's ample space, there's ample directional signage being put up, a lot of clean-up is being done at the venue and we are just excited. We just can't wait"
The Fijian Drua hopes to stay unbeaten at home this season and they're calling on fans to turn up in numbers and inspire them to victory.
Saturday's match will kick-off at 3.35pm but before that the Rooster Chicken Fijiana Drua will also face the Rebels at 1.05pm.
You can watch both matches live on the FBC Sports HD Channel.