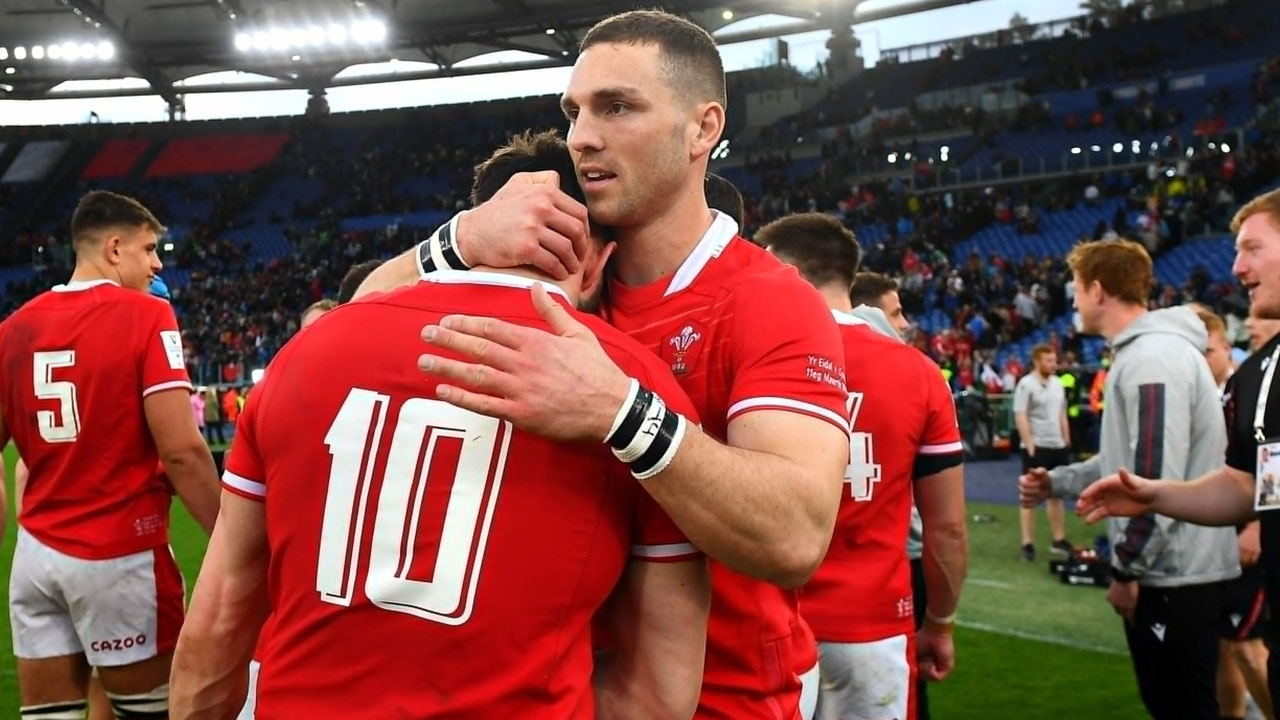 Wales players celebrate their victory against Italy Source: Wales Rugby/Twitter]
Italy coach Kieran Crowley bemoaned his side's bad luck and the match officials following their 29-17 home loss to Wales in the Six Nations this morning, believing his team deserved a first-half penalty-try.
Wales outscored Italy four tries to two, but Crowley was convinced his side should have had the benefit of the doubt with the score at 15-3 when Wales flyhalf Owen Williams made a tackle from an offside position with Italy poised to dot down.
Referee Damon Murphy from Australia said he believed a ruck had not been formed and it was general play.
Article continues after advertisement
"I probably should not have, but I tried to talk to them (the referees) at halftime," Crowley told reporters. "I just couldn't believe we didn't get a penalty try. I also can't understand how a team (Wales) can be penalised 17 times and not be warned once. It's frustrating." Wales were actually penalised 14 times.
But Crowley also admitted his side did not execute well enough and were unlucky with a wicked bounce of the ball that allowed wing Rio Dyer to score Wales' first try after the excellent Rhys Webb had put a kick in behind the Italian defensive line.
"Today they (Wales) got a lucky bounce so good on them. It's an area that we need to look at. They got that try and it put us on the backfoot," Crowley said.
"There was no lack of attention in terms of preparation. They prepared as well as any other Test. It just didn't go our way.
"The execution wasn't good enough and we didn't get any favours with the officiating. We let ourselves down with execution. But there's no way it was a lack of preparation or mental readiness."
Italy now face another Six Nations wooden spoon with their final game of the 2023 championship away in Scotland next Sunday.