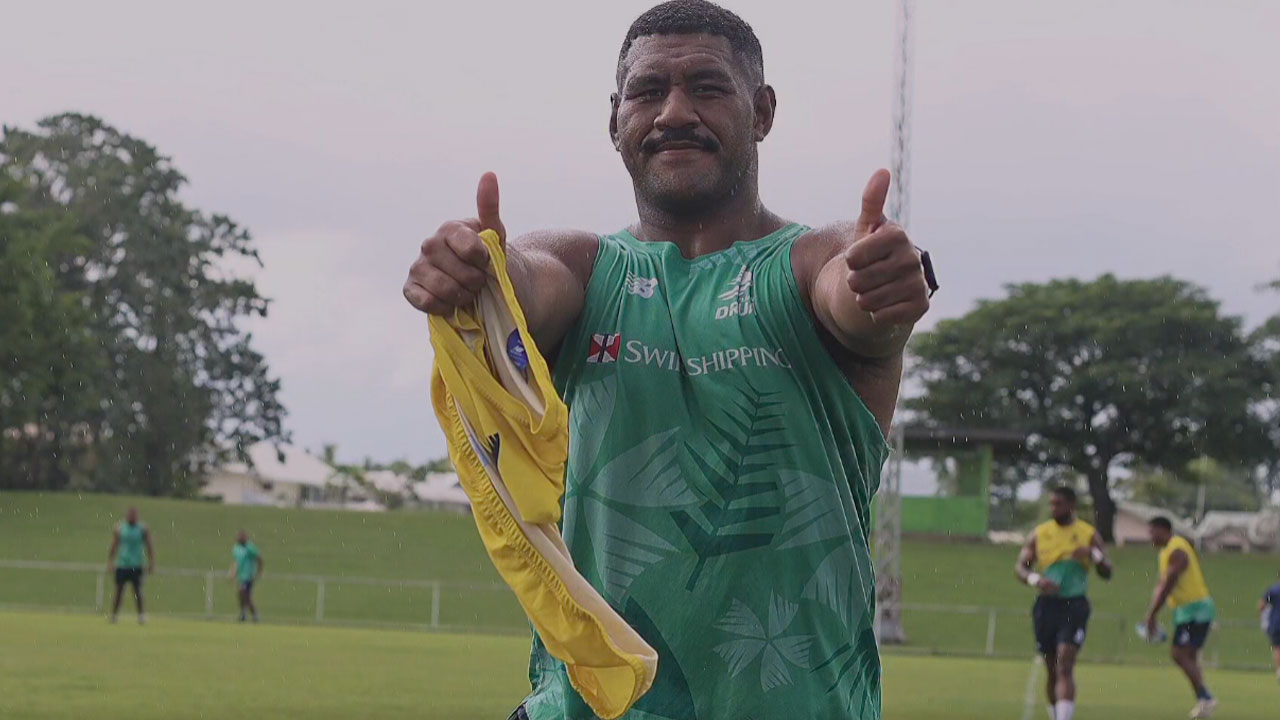 Fijian Drua prop Emosi Tuqiri
Fijian Drua prop Emosi Tuqiri is set to carry on his family's rugby legacy in the national team.
He will be joining the Fiji Water Flying Fijians in France as a replacement for Jone Koroiduadua, who is currently injured.
Tuqiri, who hails from the village of Namatakula in Nadroga, comes from a family of notable rugby players, including Noa Nadruku, a legend in Fiji Rugby League, and Tevita and Kirisi Kuridrani, who both played for the Wallabies.
Article continues after advertisement
Nemani Nadolo and Lote Tuqiri, both greats in their own right, are also Emosi's cousins.
Breaking the news to his family was an emotional moment for Tuqiri, who sees this as an opportunity to make a name for himself.
"There's a lot that has been done in the past. Obviously my other cousins, Nemani, and some other boys but I guess it's time for me to make my own name and continue the legacy."
The 22-year-old says after missing out on the initial selection, he went back to his home in Brisbane, continuing his training and setting goals for the next season.
He says he is grateful for this opportunity and is eager to learn from some of the best in the world.
The Flying Fijians continue their preparation in Bordeaux ahead of Sunday's clash against Georgia.
They meet at 3.45am.