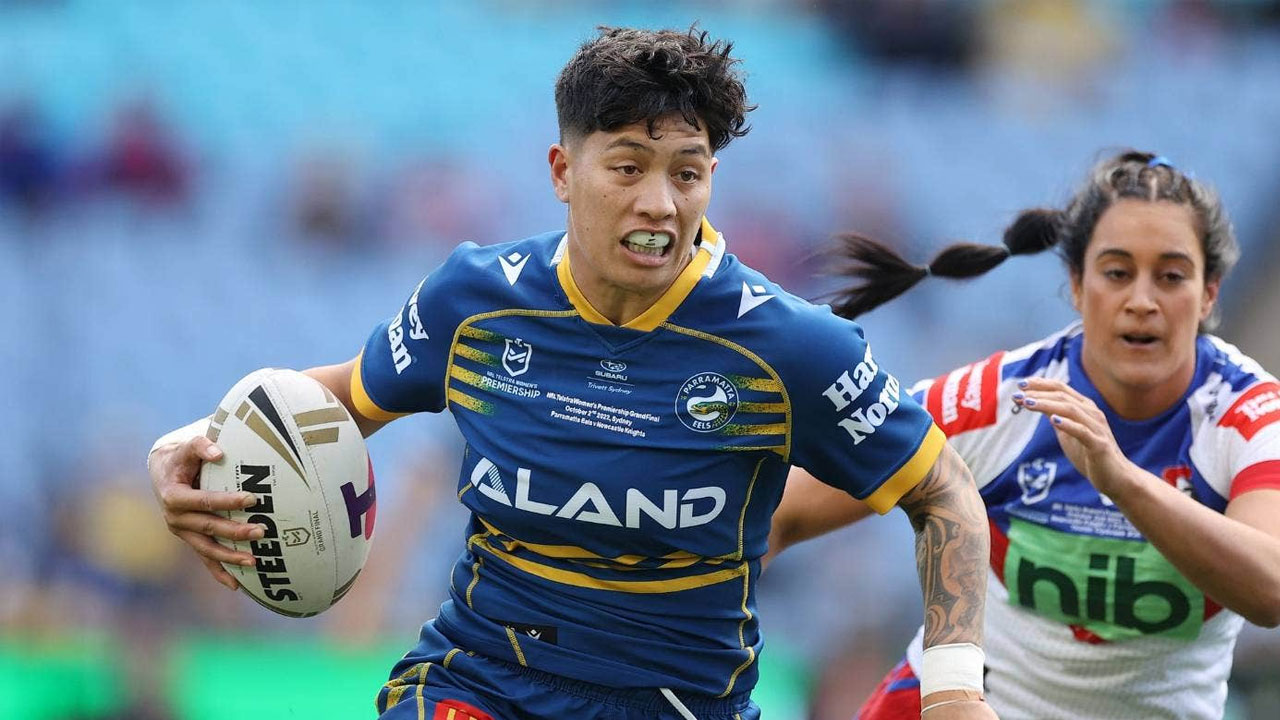 Former NZ sevens player Gayle Broughton runs the ball for the Parramatta Eels against the Newcastle Knights in the NRLW final last October. [Source: Stuff.com]
An expansion in women's league 2025 is in the pipeline for NRL.
The league and players' union confirmed they had reached an in-principle agreement on financial terms for a women's collective bargaining agreement, with this year's expanded 10-team NRLW competition to begin on about July 21st.
Under the terms of the agreement, the 2023 and 2024 NRLW seasons will include a nine-round regular season before two weeks of finals.
Article continues after advertisement
Players will also be given two weeks of annual leave as part of their contract, along with seven weeks of pre-season training, to make for a 20-week commitment
State of Origin will stay at two matches for at least the next two seasons before potentially going to three, with representative matches falling outside the club window.
Teams will be granted a salary cap of $900,000 for this season at an average of $37,500 per player, with the cap to go to more than $1.5 million in 2027 at an average salary of $62,500.
A pregnancy policy will also be enacted, which will allow players to step away from the game for 12 months while still keeping their contracts.
Clubs will be able to access a replacement player during that period, while support will be provided for primary carers for 24 months.