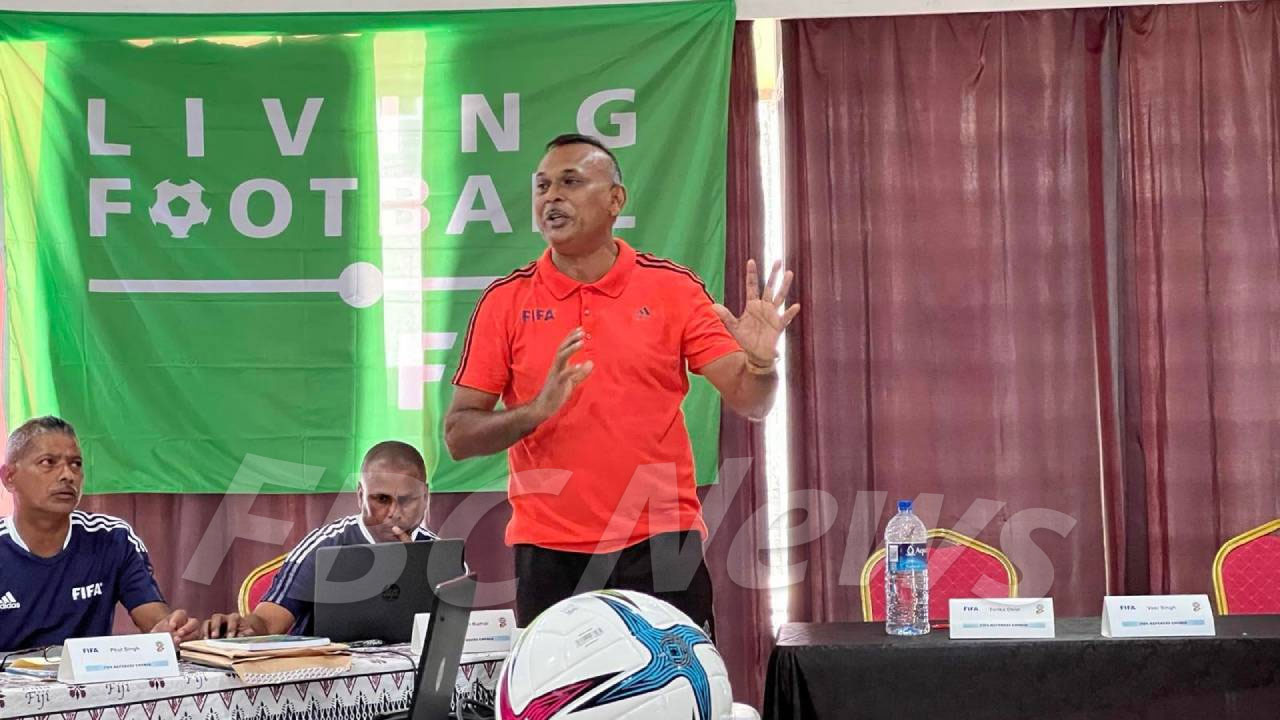 Outgoing Fiji Football Referees director Rakesh Varman
Outgoing Fiji Football Referees director Rakesh Varman is proud of the accomplishments he has made during his tenure in Fiji.
Varman has taken up a three-year deal as a Referees Director for the Cook Islands Football Federation.
The FIFA instructor says when he first joined in, there was little to no presentation of women referees and to date he is proud of the progress that has been made.
Article continues after advertisement
Varman says he hopes the encouragement will continue so referees in Fiji can come out of their comfort zone.
"We have to take the fear out of the referees who are trying to join refereeing, that is the hardest job and then after teaching them the right way, you make the friends and they are eager to learn and once you give them game, you correct them on the spot and manage to put in a lot of referees trying to take centre."
He adds, he has managed to develop FIFA certified referees, as well as FIFA badge holders into the group.