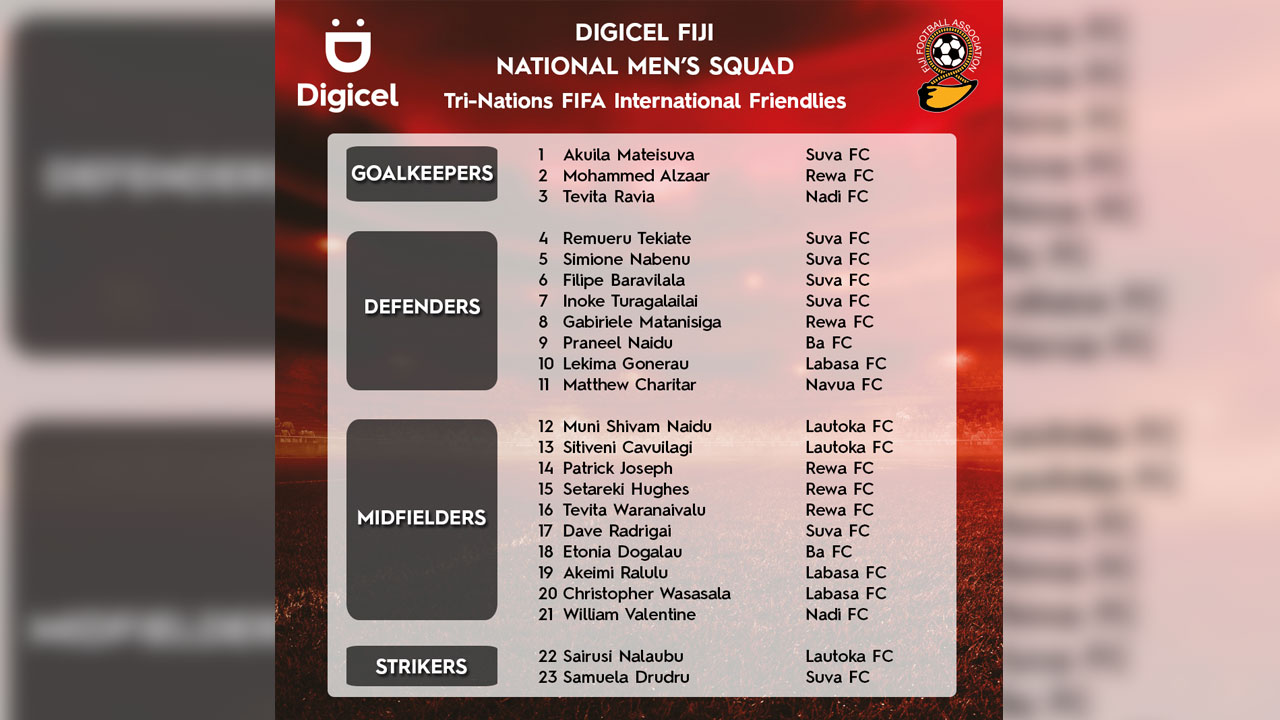 [Source: Fiji FA/ Facebook]
A 23-member national football squad has been named for the Tri-Nations FIFA International Friendlies.
Akuila Mateisuva, Mohammad Alzaar and Tevita Ravia have been named in the goalkeeper's position.
For the defenders, Remueru Tekiate, Simione Nabenu, Filipe Baravilala, Praneel Naidu and Inoke Turagalailai has been named among others.
Article continues after advertisement
Setareki Hughes, Tevita Waranivalu, Dave Radrigai, Etonia Dogalau and Christopher Wasasala are some names in the midfielders.
The two strikers are Sairusi Nalaubu and Sauela Drudru.
The Marika Rodu-coached side will play in the friendlies later this month.