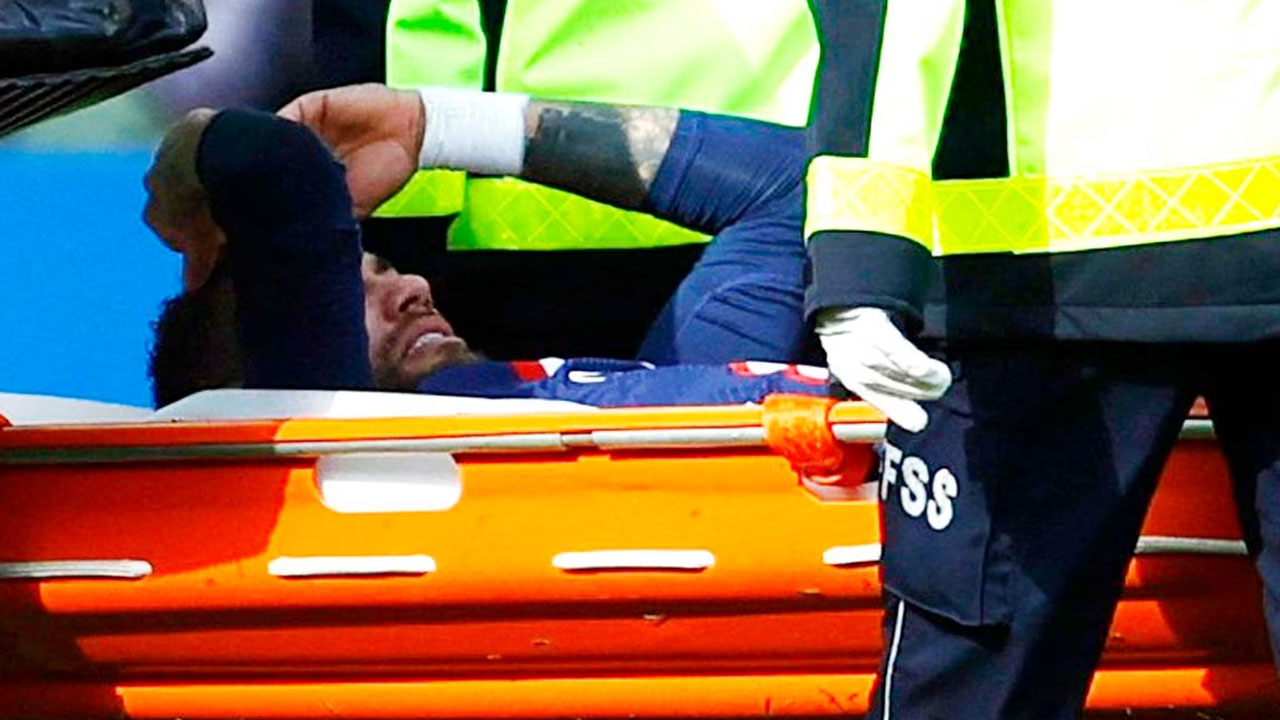 Neymar. [Source: Reuters]
Paris St Germain forward Neymar will miss the next two games due to an ankle injury, coach Christophe Galtier said, ruling him out of their Ligue 1 clash with Nantes and the second leg of their Champions League last-16 tie against Bayern Munich.
The Brazil international was carried off the pitch on a stretcher during PSG's 4-3 win over Lille on Feb. 19 with what was later confirmed to be an ankle ligament injury.
Galtier added that he plans to fill Neymar's place with a midfielder instead of another attacker, as he did in last week's 3-0 win over rivals Olympique de Marseille, where Lionel Messi and Kylian Mbappe led the team to a second league win in a row.
Article continues after advertisement
The reigning Ligue 1 champions, who will also be without defender Achraf Hakimi, look to overturn a 1-0 deficit in the Champions League away at Bayern Munich on Wednesday, but Galtier's priority is Saturday's fixture against Nantes.