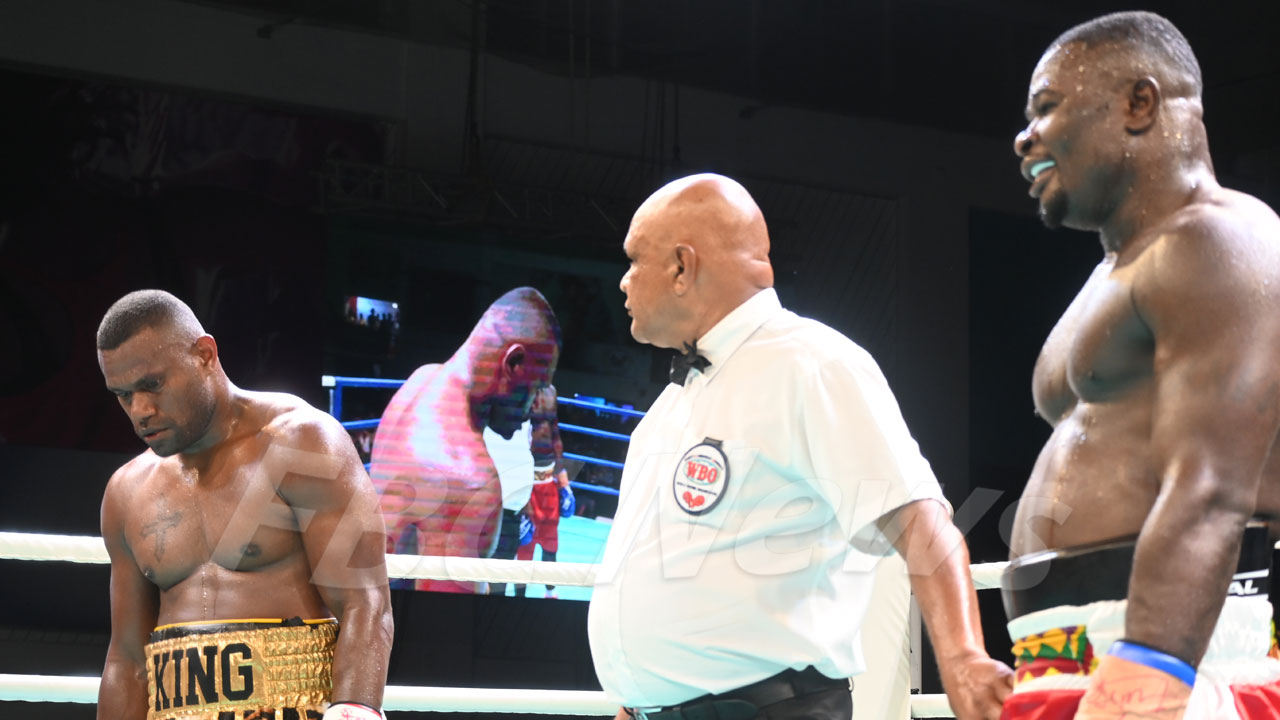 Dramatic scenes unfolded in the Cruiserweight fight of the Lewis Hill Promotion, the Pacific Showdown.
The referee had the final say in this fight, calling it off in the second round of the bout.
Joseph Kwadjo was declared the winner against Isikeli the 'Bullet' Senidoko.
Article continues after advertisement
Referee Faiyaz stopped the fight as the countdown to the end of the second round was underway.
A lot happened in this round with the 'Bullet' brought to his knees after landing some quick shots just a second before.
He got back on his feet only to be brought down again seconds after which prompted the referee to call the match.
Senidoko's corner retaliated as they wanted the fight to continue but the referee's decision stood.
Both fighters have promised for a rematch.