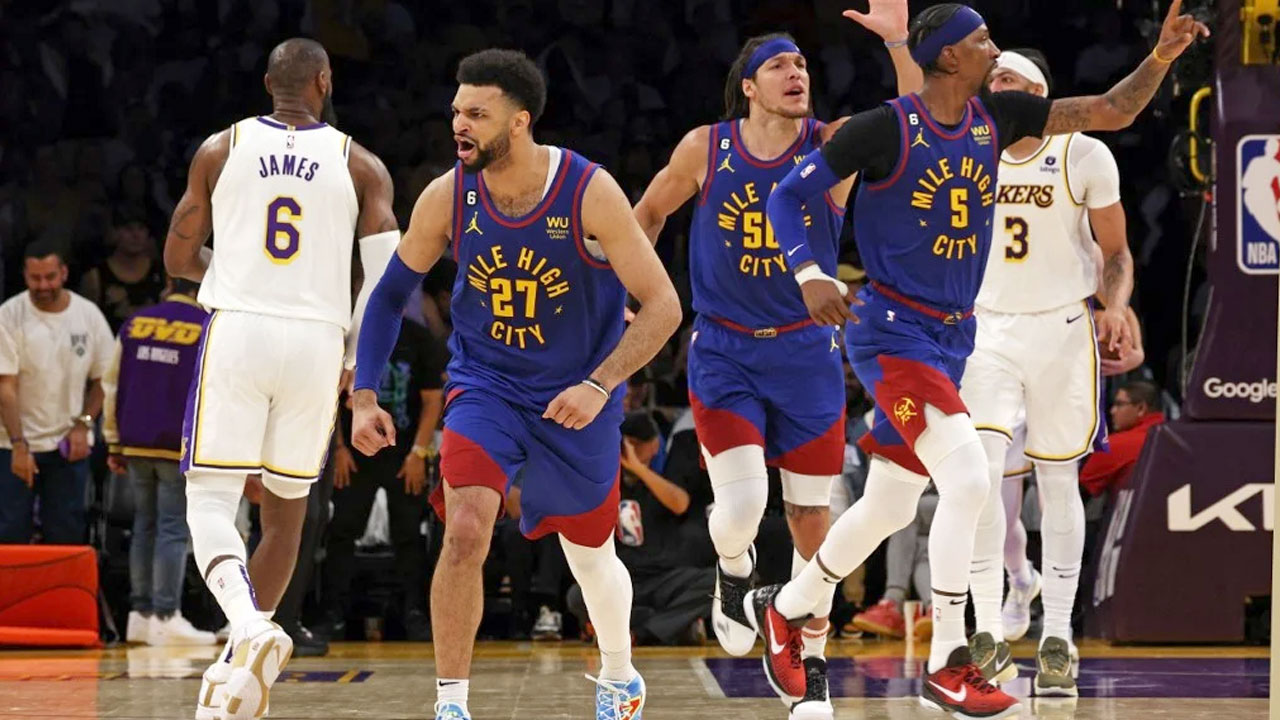 [Source: Inquirer Sports]
The top team in the Western Conference during the regular season is looking every bit the part of an elite squad as the Denver Nuggets are poised to sweep their way into the first NBA Finals in franchise history.
The Nuggets will get their first chance to advance Monday in Game 4 of the Western Conference finals against the host Los Angeles Lakers. Denver won its third consecutive game in the series Saturday with a 119-108 victory at Los Angeles.
The Lakers erased all of a double-digit deficit in the first half to lead 94-93 with 7:48 remaining before the Nuggets went on a decisive 13-0 run to take a 106-94 lead on a Nikola Jokic shot inside with 4:50 left. It was a three-minute stretch that brought Denver to the brink of where it has never been before.
Article continues after advertisement
Jokic scored 24 points with eight assists and six rebounds, with his effectiveness diminished by early foul trouble. The effort ended his run of four consecutive playoff triple-doubles. Jamal Murray stepped up with 30 first-half points and 37 in the game, while former Laker Kentavious Caldwell-Pope had 17.
The Nuggets essentially get four chances to advance, with two of those at home, if necessary. If the Lakers can earn a victory in Game 4, the series would shift to Denver for Game 5 on Wednesday.
The Lakers' impressive run through the postseason looks to have run out of steam. They needed to get through the play-in tournament just to get into the playoff field and then got through the No. 2-seeded Memphis Grizzlies in the first round and the defending champion Golden State Warriors in the second round.
And while the Lakers have been competitive in all three games of the Western Conference finals, they have lacked the finishing kick needed to take a game so far.
Davis scored 28 points with 18 rebounds in Game 3, while LeBron James and Austin Reaves each scored 23. James added 12 assists. On defence, the Lakers watched the Nuggets shoot 60.0 percent in the fourth quarter. Denver also recorded 30 assists and committed just six turnovers.