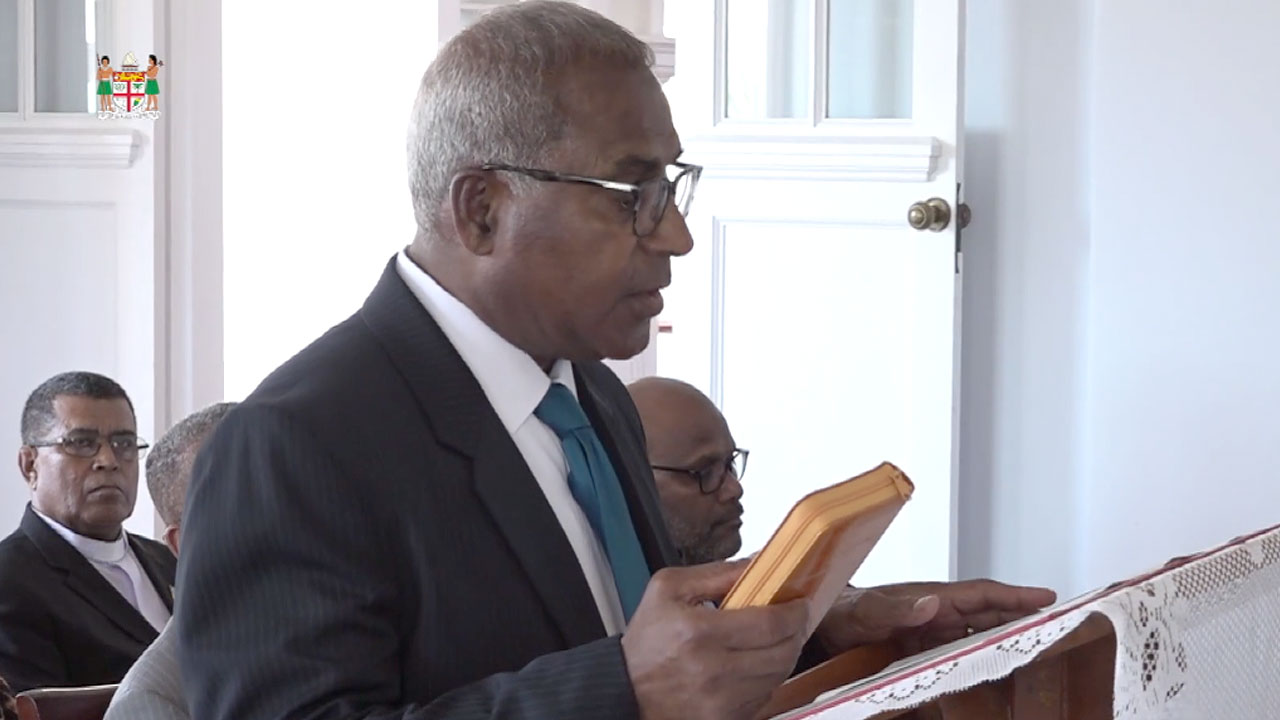 Mr. Filipo Tarakinikini. [Source: Fiji Government/ Facebook]
Fiji's new Permanent Representative to the United Nations, retired Colonel Filipo Tarakinikini, and took his oath before President Ratu Wiliame Katonivere today at the State House.
Upon taking the oath, Tarakinikini swore to be faithful and bear true allegiance to the Republic of Fiji.
He solemnly promises to hold the office of Permanent Representative with honor, dignity, and integrity, to be a true and faithful counselor, not to divulge any secret entrusted to him, and to perform the functions of his office to the best of his ability.
Article continues after advertisement
Ambassador Tarakinikini was a former senior military officer who served the Republic of Fiji Military Forces for 22 years before retiring at the rank of Lieutenant Colonel in 2002.
Later, he became the Chief of the Middle East and North Africa (MENA) Section at the UNDSS Headquarters in New York in 2018, where he led UN inter-agency assessment missions to countries like Iraq and Syria, facilitated the establishment  of the UN monitoring missions in Yemen, Iraq, and Libya, and led numerous field assistance missions.
He was part of the strategic assessment team for the UNSMIL mission in Libya in 2022.
The retired Colonel had been living in New York after he refused to return to Fiji when requested by the then Commander of the RFMF, Voreqe Bainimarama, to assist in investigating the 2000 coup.
He was since labeled a deserter.
He had also claimed that the motive of Bainimarama was not pure when he asked him to return to the country.
Tarakinikini takes over the duties of PRUN from Dr. Satyendra Prasad and will be based in New York.