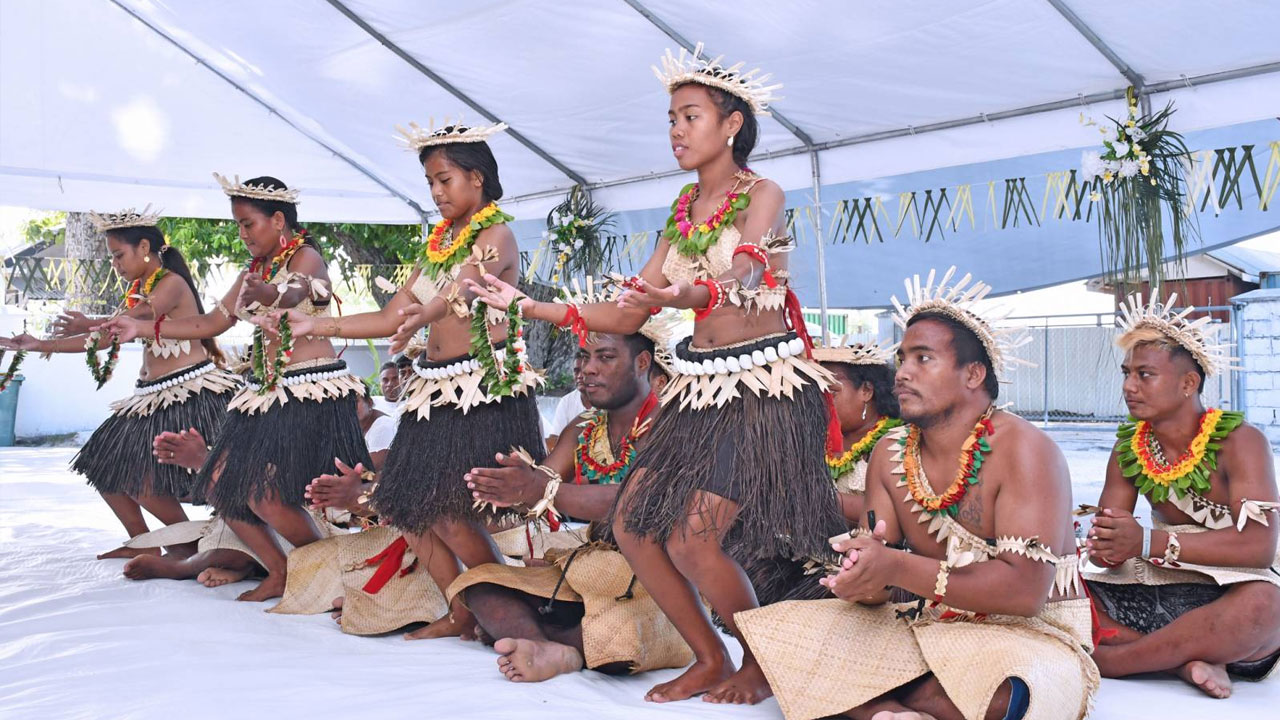 [Source: Fiji Government/ Facebook]
Prime Minister Sitiveni Rabuka is hopeful that the Kiribati government will endorse their return to the Pacific Island Forum family.
During a dinner hosted by the President of Kiribati, Rabuka highlighted that he had the opportunity to talk about issues of common interest.
Rabuka says he deeply appreciates the spirit of friendship and goodwill that has been manifested during this visit and the outcomes of their discussion on Friday.
Article continues after advertisement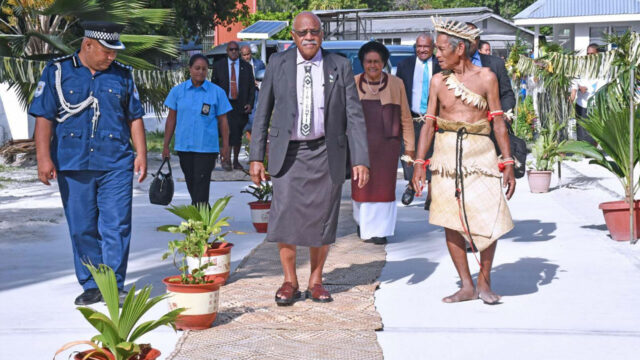 [Source: Fiji Government/ Facebook]
He hopes to meeting the President in Fiji very soon.
Rabuka says they cannot ignore the common histories that enabled their founding fathers to build the cornerstone of a regional family house.
"They were – those leaders were visionaries in their own right and if anything their voices carry over the waves the message that we need each other more than ever before and I remind us all that a "house divided shall not stand." This is our unique opportunity to make peace and progress as a Forum family. But we must be diligent about it, we cannot work in isolation, we must work together in unity."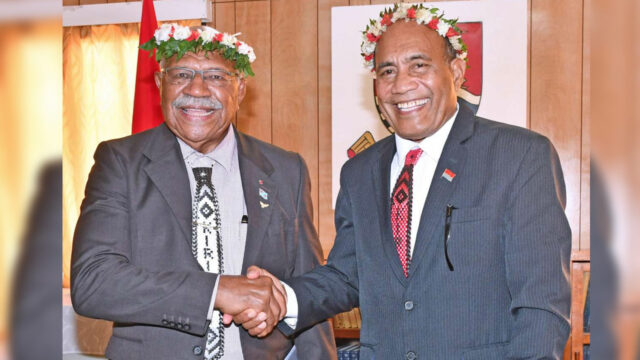 [Source: Fiji Government/ Facebook]
Rabuka says as they presented the tabua on Friday, there were words of apologies in the presentation, he apologized for how Fiji had acted in the time of the crisis in the association – in the family.
"When you accepted it, you accepted our apology. We thank you and we look forward to seeing you in Fiji in the near future. I would like to acknowledge the sacrifices of the Kiribati people in the fight against the existential threat of climate change."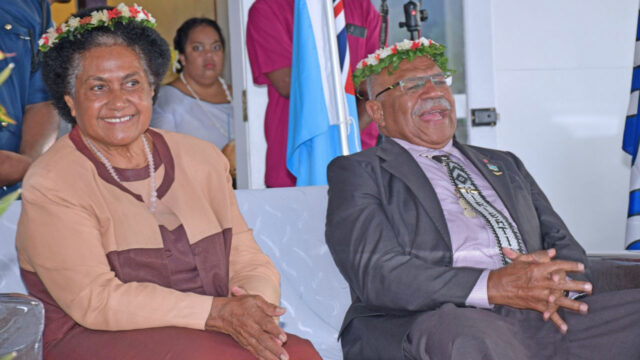 [Source: Fiji Government/ Facebook]
Rabuka also says that those who have not been to Kiribati cannot talk wisely about climate change and they need to see the ravages of climate change on their land, their island and their people.