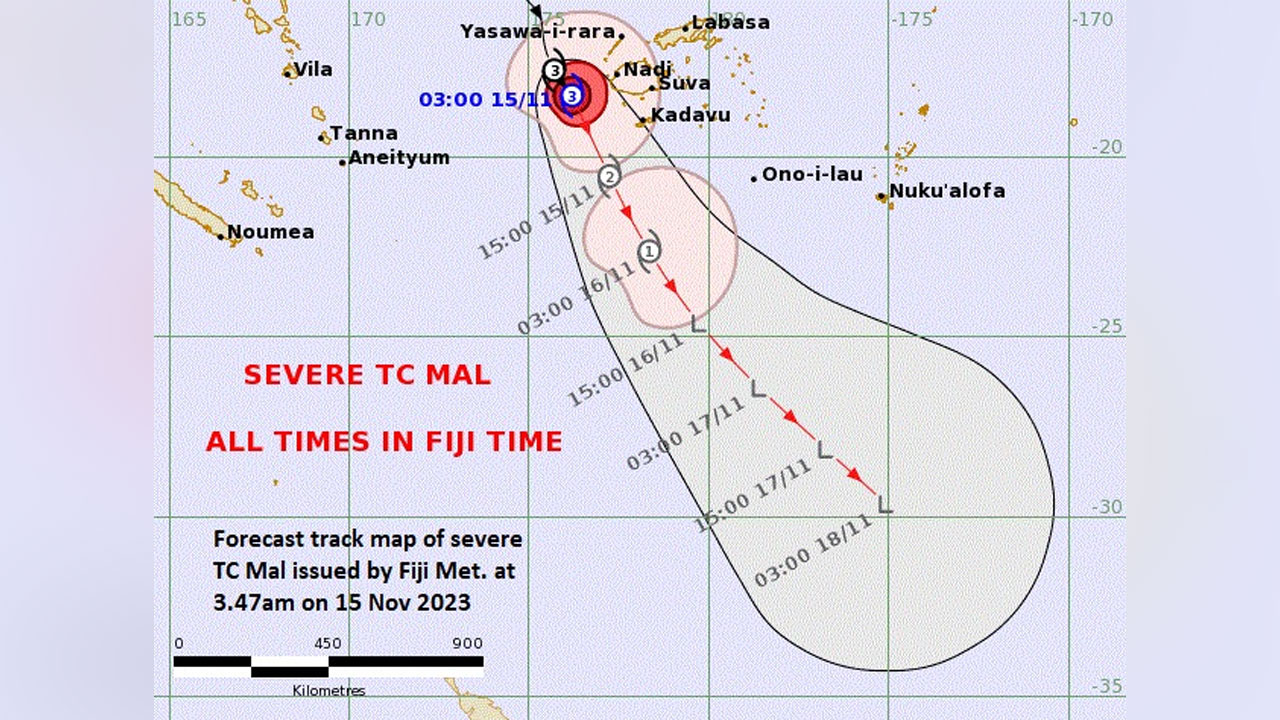 Tropical Cyclone Mal, initially reaching Category 3 status is now displaying signs of weakening.
Acting Director of Fiji Meteorological Services Bipen Prakash has confirmed this.
Winds is now at 65 knots and gusts reaching 90 knots near its centre.
Article continues after advertisement
"We have already been hit, I think many parts so I think what we expected was gale force winds, storm force winds and many parts of the country especially the Mamanuca Groups, Western Viti Levu has experienced that."
Prakash states that at 5 am, the severe tropical cyclone was positioned 155 km southwest of Nadi or 205 kilometres West-Northwest of Kadavu, having passed Nadi and currently moving Southeast at 17 knots.
While winds are expected to ease over certain regions, gale-force winds may persist for a few more hours.
Despite a low likelihood of cyclone-force winds affecting land areas, significant rainfall in the past 12 hours raises the risk of flooding in low-lying and flood-prone areas.
The next high tide is anticipated around 7:30 am.