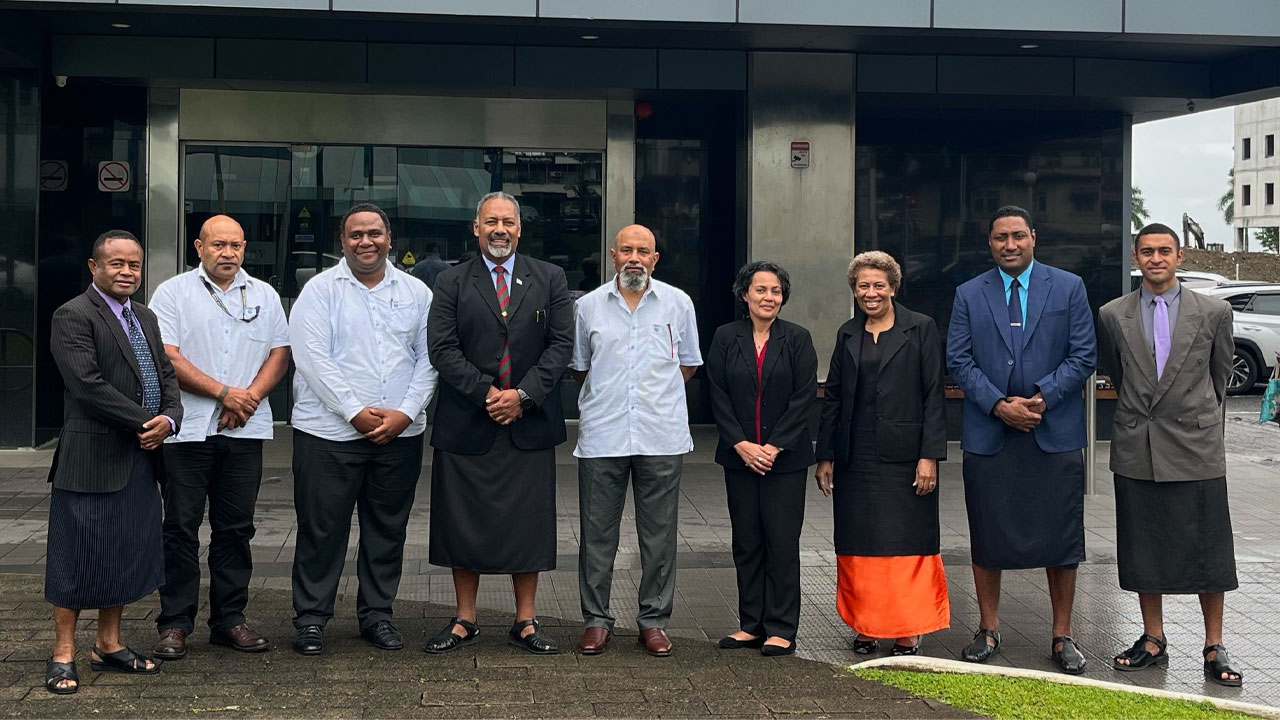 [Source: Fiji Government/ Facebook]
Minister for Rural, Maritime Development and Disaster Management Sakiasi Ditoka met with a team from the Fiji Development Bank yesterday to discuss potential areas of collaboration.
Ditoka led a team from the Ministry's senior management to the meeting with FDB's Chief Executive, Saud Minam, and his team.
The meeting provided an opportunity for the ministry to learn about the products of the bank and the work they do to assist rural and maritime dwellers.
Article continues after advertisement
In his remarks during the meeting, Ditoka acknowledged the work done by the bank to assist small and medium entrepreneurs in rural and maritime communities across the country.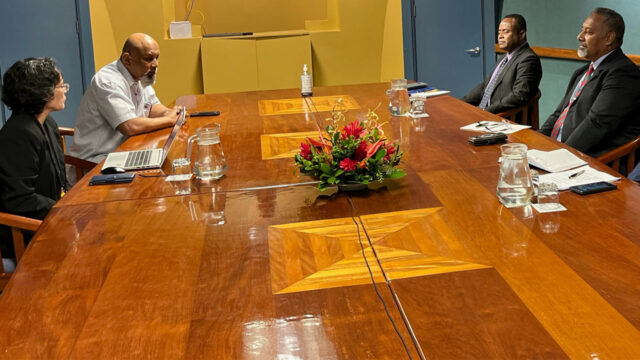 [Source: Fiji Government/ Facebook]
He says the current focus of the government is to activate the rural economy.
The Ministry also provided information on revised rural housing assistance and the rural outer island programs, which are currently before Cabinet for consideration.
The meeting also discussed how the Ministry, the FDB, and the relevant stakeholders could work together to unlock some of the untapped potential available in rural areas across Fiji, especially in the implementation of programs that will address reduction in poverty, improvement in living standards, and enhancing sustainable economic growth.