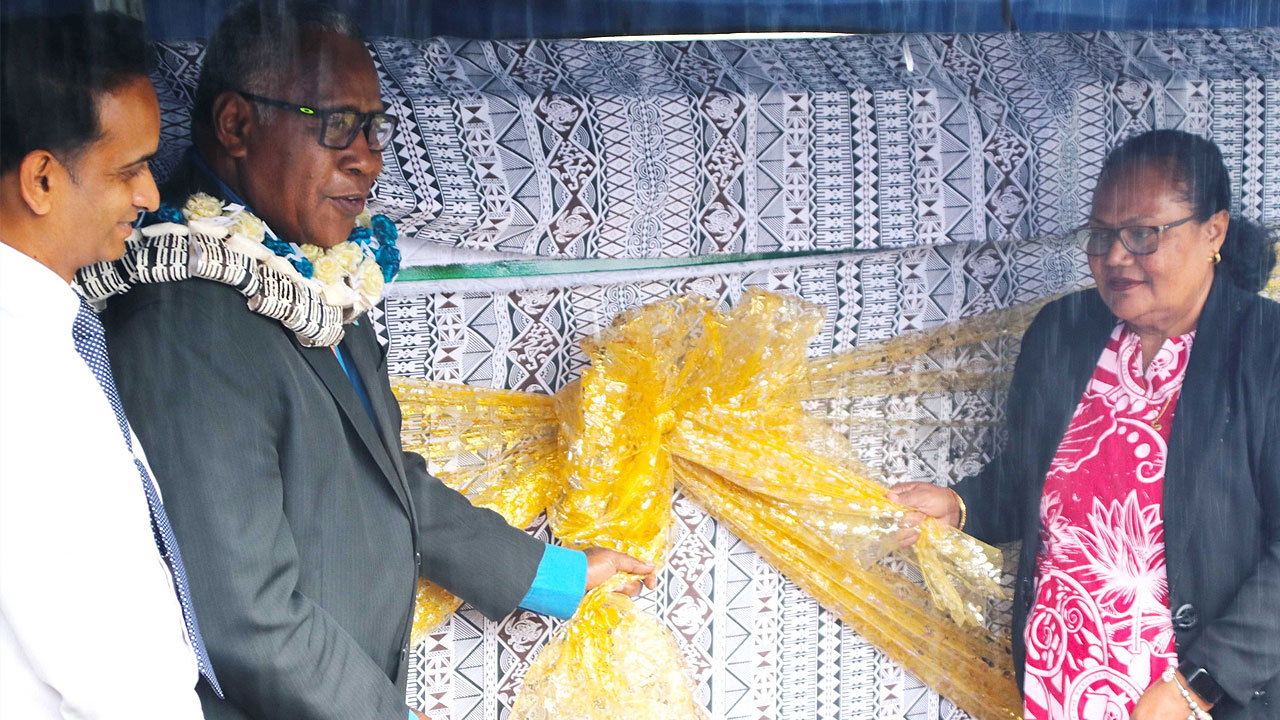 [Source: Supplied]
The Fiji National University has launched the "I-Recycle Hub" program as a fundamental tool for visible and practical participation in recycling.
Acting Pro-Vice-Chancellor Learning and Teaching, Dr Jimaima Lako says the program was launched in collaboration with the Pacific Recycling Foundation and Waste Recyclers Pte Ltd at FNU's Derrick Campus in Samabula today.
Lako says through I-Recycle Hub, the university can transform how it approaches waste management and resource consumption.
Article continues after advertisement
She adds by recycling diligently, FNU can conserve precious natural resources, protect its surroundings and set an example for others.
PRF Founder Amitesh Deo says higher education institutions play a huge role in preparing students to be responsible citizens, encouraging fresh ideas and envisioning what a better world could look like.
Deo says the program challenges the conventional view of recycling that it is a dirty and filthy industry and is supposed to be tucked away and hidden in the backyards.
Under the program, specifically designed bins built by Waste Recyclers Fiji Ltd will be placed at pilot locations at Derrick Campus and Natabua Campus in Lautoka.