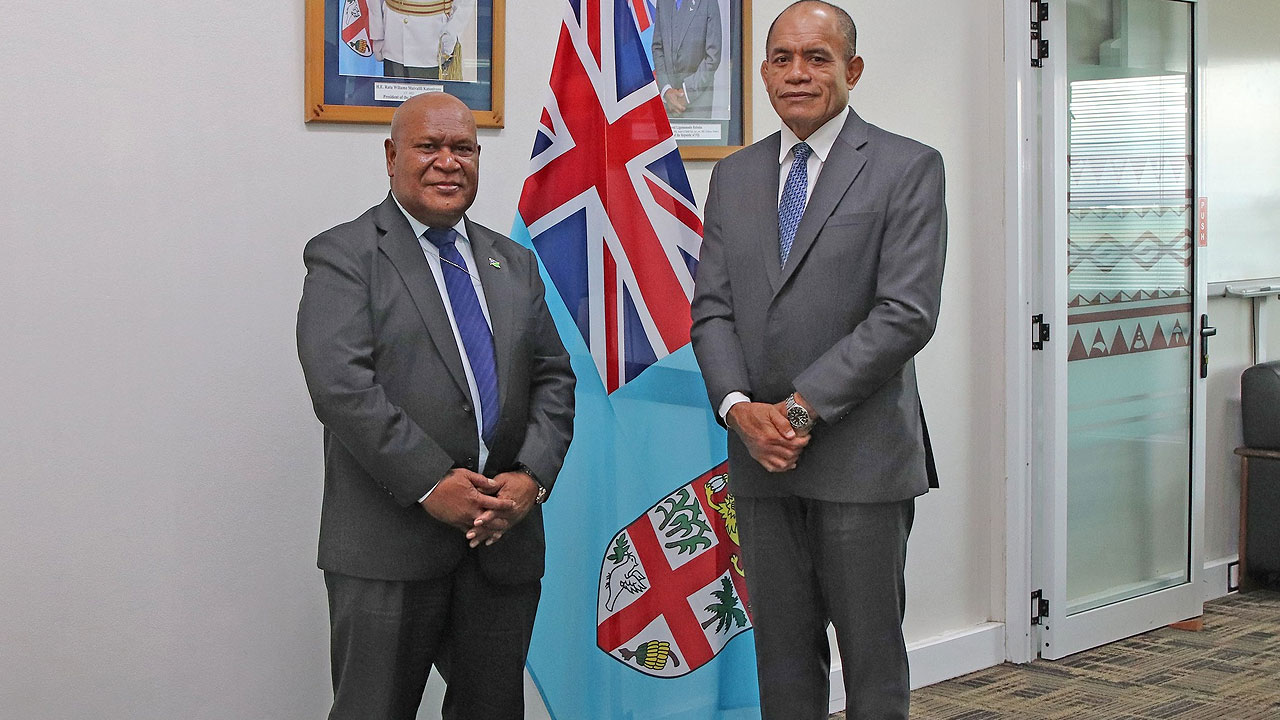 [Source: Fiji Government/ Facebook]
Fiji and the Solomon Islands are working together to strengthen their partnership in air services and security cooperation.
This was discussed in a meeting between Dr. Lesikimacuata Korovavala, Permanent Secretary for Foreign Affairs in Fiji, and Joseph Maáhanua, the Solomon Islands High Commissioner to Fiji.
As part of the Pacific Vuvale, Dr. Korovavala welcomed the Solomon Islands' commitment to deepening cooperation with Fiji, especially in preparation for the Pacific Island Leaders Forum Meeting in the Cook Islands this year.
Article continues after advertisement
The Solomon Islands is interested in improving its bilateral relations with Fiji, focusing on reviewing the Air Services Agreement and enhancing security cooperation.
Consultations are ongoing to determine the best steps for this proposed cooperation.
High Commissioner Maáhanua mentioned that revising the air services agreement would open up opportunities for better connectivity.
Currently, three airlines operate flights between Honiara and Nadi, including Fiji Airways, Solomon Airlines, and Air Niugini.
Furthermore, with the opening of a second airport in the Solomon Islands, there are prospects for expanding cooperation in trade and tourism.
Solomon Islands presently has a security cooperation arrangement with Australia and is eager to establish similar arrangements with Fiji.