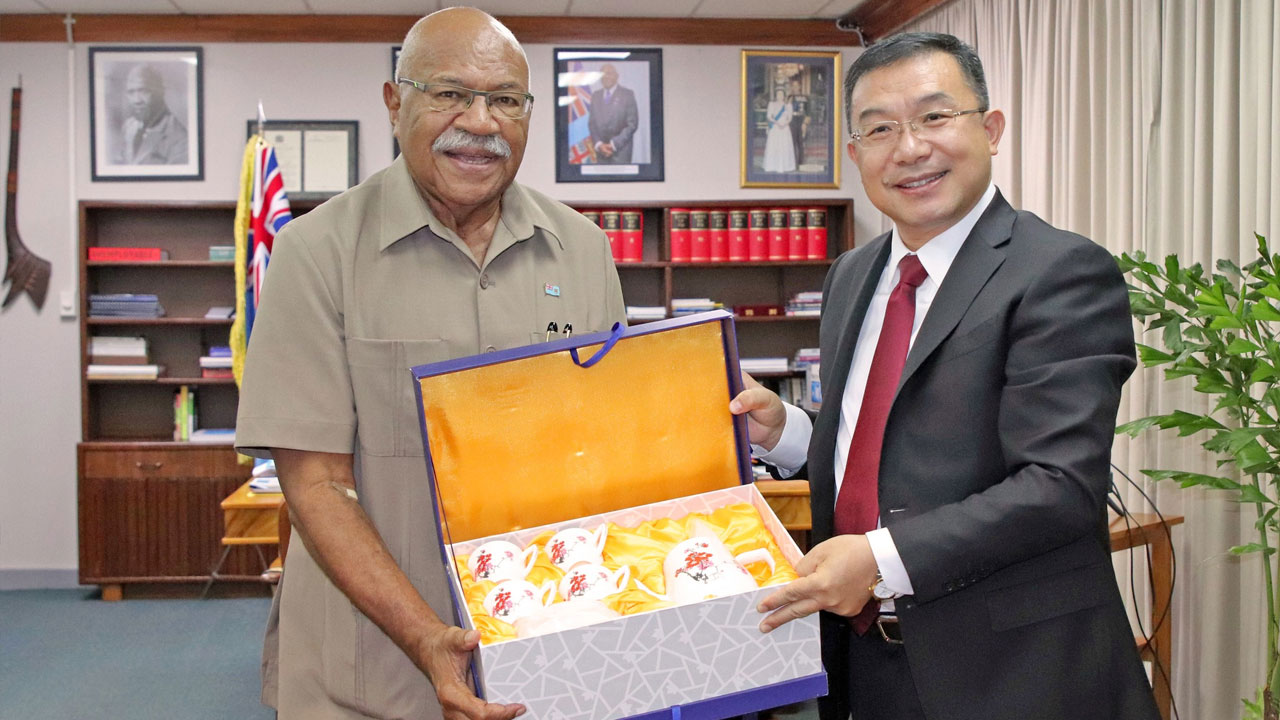 [Source: Fiji Government/ Facebook]
Prime Minister Sitiveni Rabuka has acknowledged China for its ongoing cooperation in advancing issues of mutual priorities in the region and globally.
He confirmed the government's commitment to strengthening the partnership for the mutual benefit of the two countries.
Rabuka has commended the new ambassador of the People's Republic of China to Fiji, Zhou Jian's commitment and focus on prospects of future cooperation in socio-economic development.
Article continues after advertisement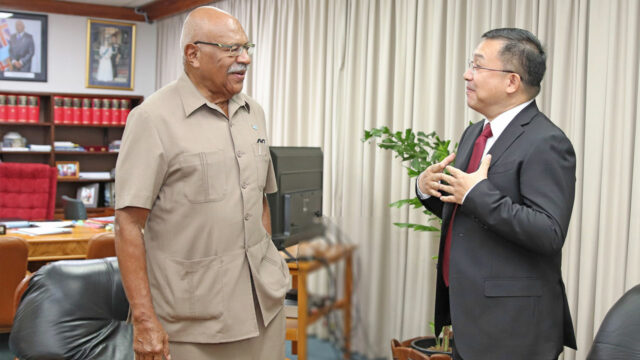 [Source: Fiji Government/ Facebook]
The PM highlighted that the 'One China Principle' is the firm foundation of Fiji-China diplomatic relations, founded about 48 years ago.
In response, China's ambassador Zhou Jian says China and Fiji are natural partners and there are enormous opportunities for economic cooperation.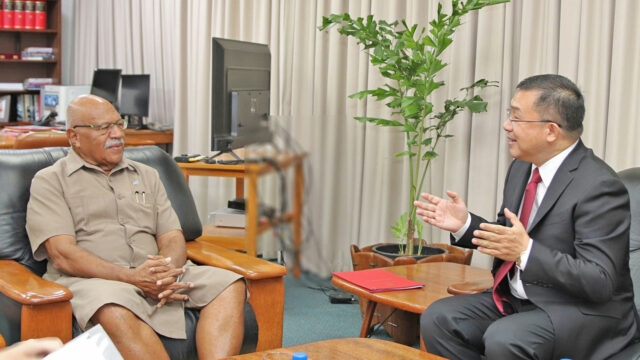 [Source: Fiji Government/ Facebook]
During his courtesy visit to Prime Minister Sitiveni Rabuka, the new ambassador said he was encouraged by Rabuka's commitment to putting people first and for countries to cooperate to tackle challenges.
Jian says Fiji's natural conditions are particularly suitable for agriculture and fisheries.
He is adamant that the two countries will deepen cooperation in agriculture, aquaculture, marine protection, and other fields.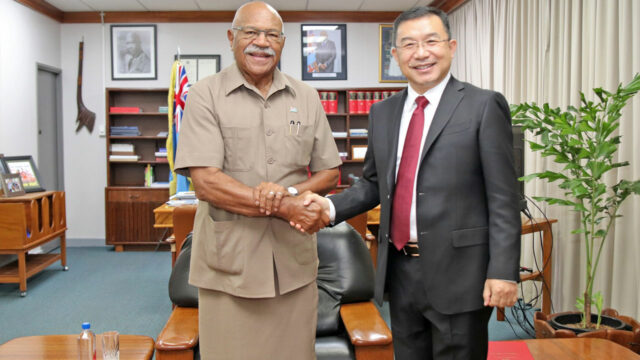 [Source: Fiji Government/ Facebook]
The ambassador says China is committed to assisting Fiji to achieve food self-sufficiency and improve seafood supply.
He further says that his country is willing to support Fiji's sugar sector and other industries.
Jian adds that China is a global factory and big manufacturing country and is willing to help Fiji develop characteristic industries such as agriculture products processing.