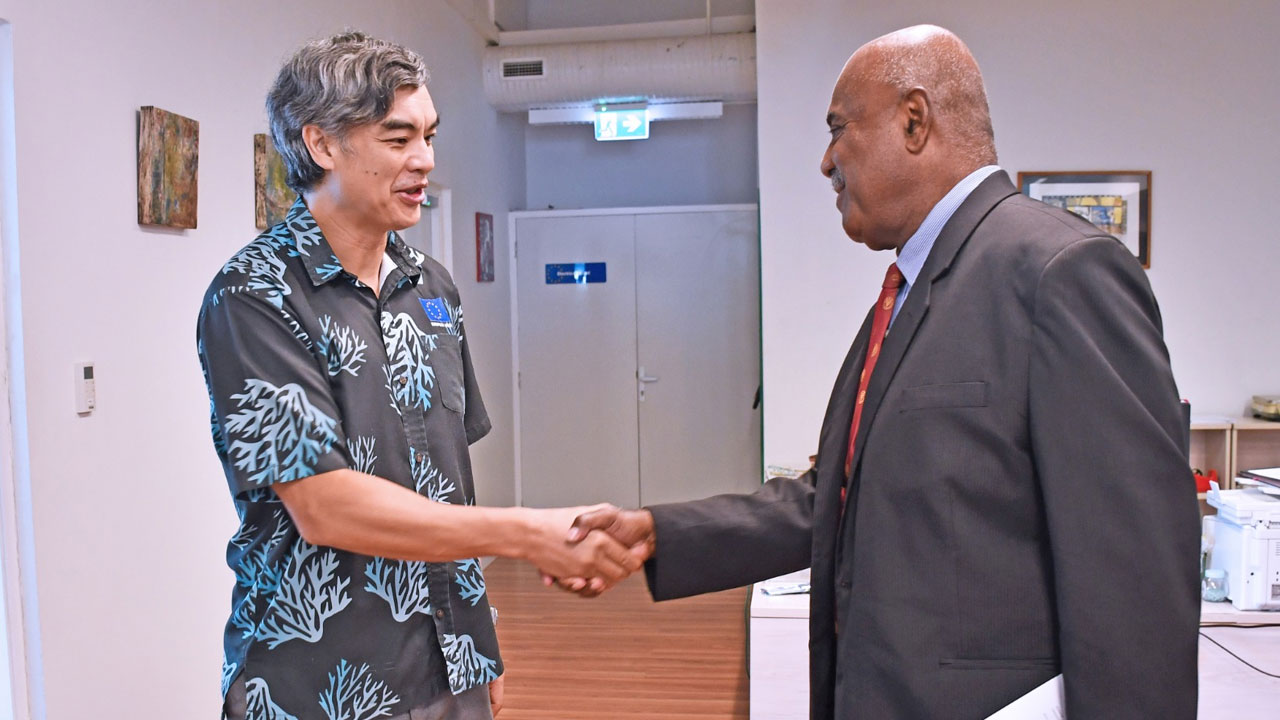 [Source: Fiji Government / Facebook]
The support of the European Union to Fiji and the region is greatly appreciated.
This was said by Assistant Minister in the Office of the Prime Minister, Sakiusa Tubuna, as he acknowledged the strong collaboration between the country and the EU, during his meeting with EU Ambassador and Head of Delegation for the Pacific, Sujiro Seam yesterday.
Tubuna says the meeting focused on key priority areas, particularly on private sector partnerships and development, financial support for community development projects and programs as well as trade and investment opportunities.
Article continues after advertisement
He says climate change and environmental issues were also discussed.
Seam congratulate Tubuna on his new role and reaffirmed the EU's support for the Fijian government on issues of importance to global and regional prosperity.