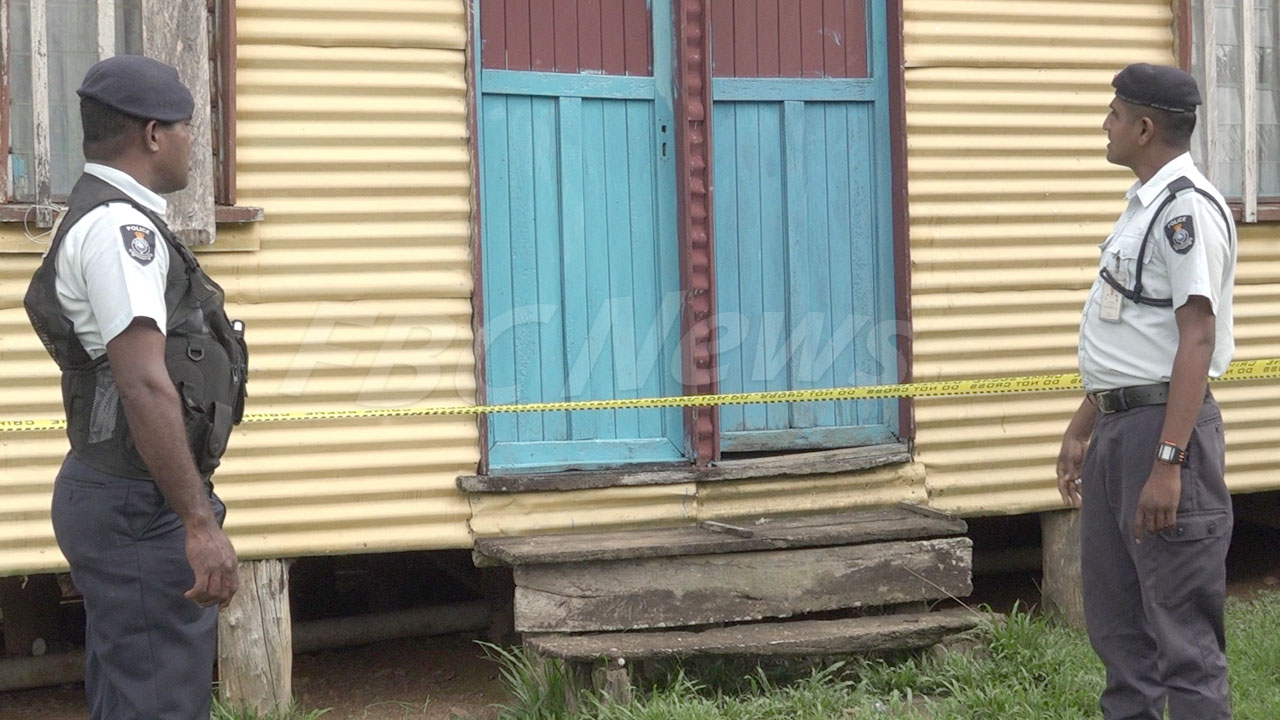 Two police officers at the scene.
The residents of Qeledamu Settlement, Wainikoro, Labasa are still coming to terms with the tragic incident that occurred on Saturday night in the area.
A 48-year-old farmer from the settlement is alleged to have murdered his 45-year-old wife.
According to the police, the suspect allegedly attacked his wife with a cane knife, and as a result, she sustained serious injuries.
Article continues after advertisement
Speaking to FBC News, the suspect's cousin brother, Ravin Deo, says the news came as a shock because the 48-year-old suspect called him following the incident, asking him to contact the police.
"Around 10pm he called me and told me that I have killed my wife and asked me to call the police. So I did not have any money, so I went outside and used another boy's number and asked him to call the police."
Deo says when he reached the scene with the police, he was shocked to see his sister-in-law lying motionless.
"After calling the police, they came and picked me up. When we reached there then I saw her lying in the verandah."
He adds that the couple never used to fight; therefore, the incident came as a shock to the family.
Victim's stepson, Aryan Kumar, says his uncle informed him about the alleged incident, following which he called his father after 10pm.
"When he answered my phone, I asked him what you did. My father said that I have killed your mother and I have showered and sitting at the moment. He told us to just call the police and also asked us to come home."
The couple had been living together for more than seven years with their three children, aged 14, 21 and 22.
The house has been sealed by police as the investigation continues.