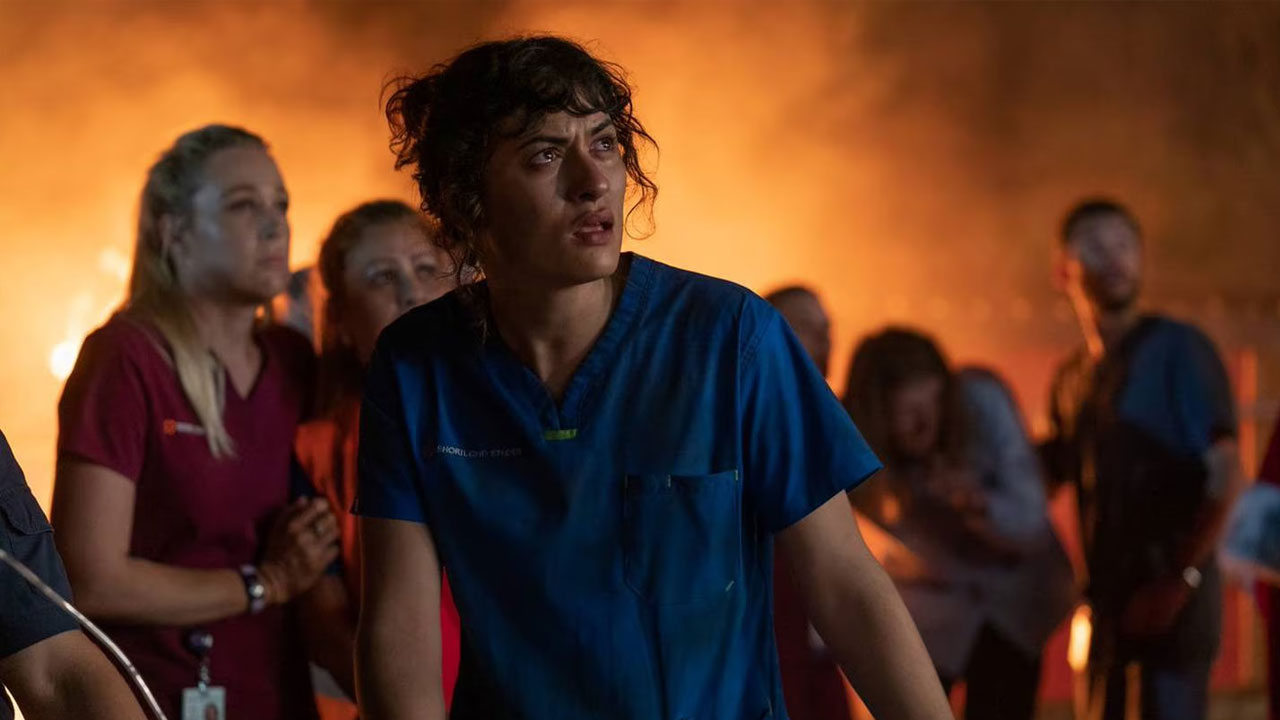 Te Awarangi Puna in an explosive Shortland Street scene. [Source: NZ Herald[
Shortland Street is back after a break, promising drama, turmoil and some returning faces including Kāpiti raised Te Awarangi (Awa) Puna.
Puna plays Gia Te Atakura (previously Sidney Dutoit) in the long-running television show.
The 23-year-old transgender actress, who attended Raumati South School and Kāpiti College, has lived in Auckland since the beginning of 2021.
Article continues after advertisement
Puna has always been passionate about film and as a child she would steal her parents' camera and film her friends.
"They would either die or be a vampire or some other mythical creature."
In college the passion continued, and she managed to get funding from competitions and started to make films with money.
"I have always loved the idea of creating a different world where you can be anything or do anything."
She studied at Toi Whakaari drama school for three years and went on to act in films such as Whina, and television shows like Vegas and Beyond the Veil.
She released her film Tūī in 2021 which she directed, produced, and acted in.
Puna came out eight years ago at 15, when she was outed by a friend, who posted it online.
Looking back on it now, she said it was a blessing in disguise.
Her character is returning to Shortland Street, from back in 2017, so older fans of the soap will be excited to see her return.
In 2017, Sidney Dutoit left Shortland Street to fight bushfires in Australia.
She transitioned and returned as Gia Te Atakura as a locum at the hospital.
Puna describes her character as an experienced doctor who is going to be involved with a lot of drama.
She fell in love with the character because she isn't just a "sassy soundboard" like many other transgender characters.
"It was cool to see a representation of a trans person who has so many layers."
With this new role on Shortland Street, she is happy to be able to play a character who explores themes about what it means to be transgender.
Puna said she appreciates how the team at Shortland Street have made space for faces and voices like hers because it's important to relate to people on screen.
"It reflects a world that actually does exist."