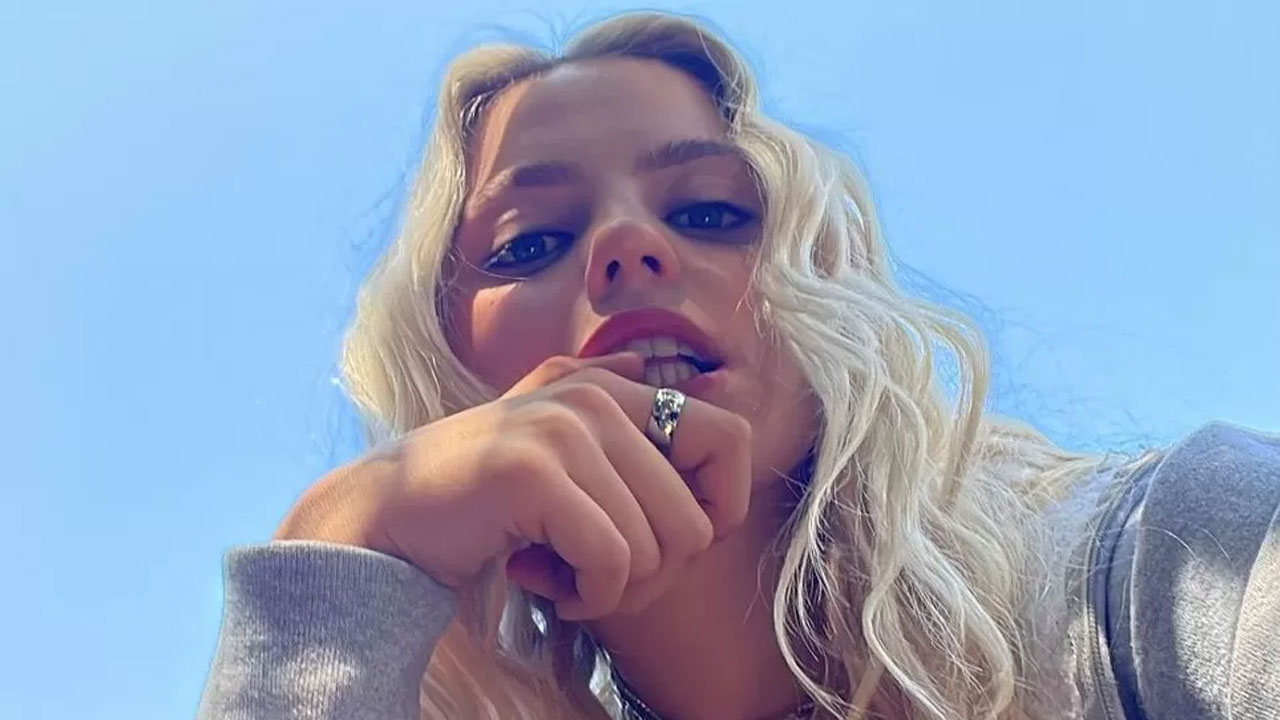 Reneé Rapp made her name on stage and screen, but she says acting is 'just a hobby I fell into'[Source: BBC]
You might know her from the Mean Girls musical or HBO's teen drama The Sex Lives Of College Girls – but Reneé Rapp isn't too fussed about being an actress.
Her entire life, "from the second I had a thought", has been about the pursuit of one thing: music.
"There's videos of me before I could talk, sitting on a coffee table in my parents' house, making up songs and playing a harmonica," says the 23-year-old.
Article continues after advertisement
"It was always this. It was always this."
By the time she was three, the North Carolina native had composed her first original song.
"My mum's a germaphobe, so I wrote something the foyer in our house," she laughs, breaking into melody. "If someone has a cold, you shouldn't hug them / Or kiss them".
Before long, she'd developed a game plan. Gain stage experience at talent shows, enrol in art school, win a scholarship at the High School Musical Theatre Awards, get seen by agents, work on Broadway, build up a profile and use it to launch a pop career.
Amazingly, it all worked.
Rapp's debut EP, Everything To Everyone, is a low-key phenomenon. Packed with painfully relatable break-up ballads and sparkling pop melodies, it was streamed 20 million times in December alone.
Her first-ever London show sold out in two minutes. The venue had to be upgraded twice, with Rapp eventually playing to 2,300 fans – four times more than originally planned.
When the date arrived last week, people queued in freezing temperatures from five in the morning, carrying handwritten signs and bunches of flowers.
Sixteen hours later, Rapp's arrival onstage was greeted with the sort of deafening screams usually reserved for boybands and malfunctioning rollercoasters.