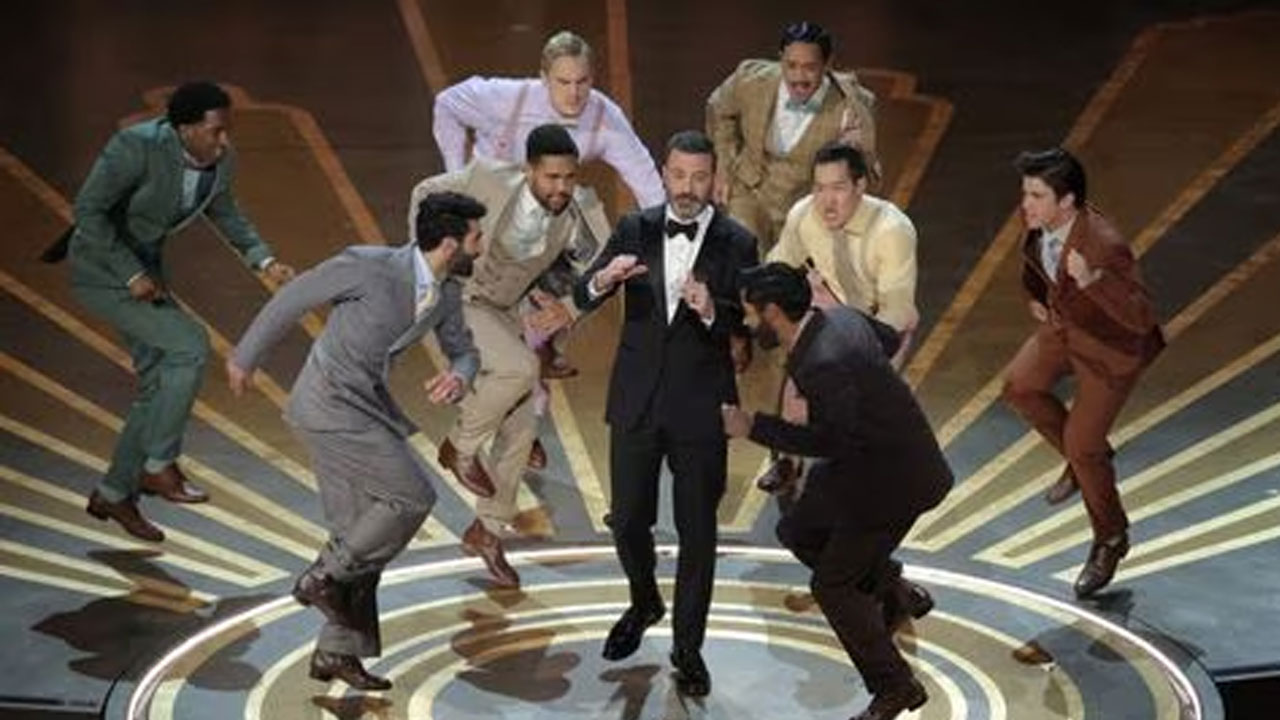 [Source: Reuters]
Comedian Jimmy Kimmel, hosting the Oscars for a third time, led a back-to-basics show on Sunday that celebrated a moviegoing rebound from the COVID-19 pandemic while avoiding – and making light of – the kind of ugly outburst that marred the 2022 telecast.
Kimmel opened the 95th Academy Awards with a monologue that jokingly admonished the stars filling the Dolby Theatre to behave, a year after Will Smith slapped Chris Rock on stage but was allowed to remain in the venue to accept the award for best actor minutes later.
"We know this is a special night for you," Kimmel told the crowd of Hollywood luminaries. "We want you to have fun, we want you to feel safe, and, most important, we want me to feel safe."
Article continues after advertisement
Kimmel, who was cheekily promoted ahead of Sunday's telecast as an "unflappable and unslappable" Oscars host, then went on to give a mock recitation of "strict policies in place" to prevent a repeat of last year's incident.
"If anyone in this theater commits an act of violence at any point during this show, you will be awarded the Oscar for best actor and permitted to give a 19-minute speech," he deadpanned to hearty but somewhat awkward laughter.
"If anything unpredictable or violent happens during the ceremony, just sit there and do what you did last year, nothing," Kimmel added. "Maybe even give the assailant a hug."
As punishment for his behavior, Smith was later banned from attending the ceremony for 10 years.
Later on, when introducing presenters for the documentary feature award, Kimmel reminded viewers Rock was presenting the award for that category when a joke he made about Smith's wife, Jada Pinkett Smith, prompted Smith's assault.
The unprecedented altercation during a live awards show so unnerved the Academy of Motion Picture Arts and Sciences that the group created a special "crisis team" designed to respond to any such mishaps. There were none.
Otherwise, Kimmel presided over a telecast dedicated largely to hailing the return of film fans to theaters, following a long estrangement from the multiplex that many in the industry worried might never be broken once streaming services took hold during the pandemic.