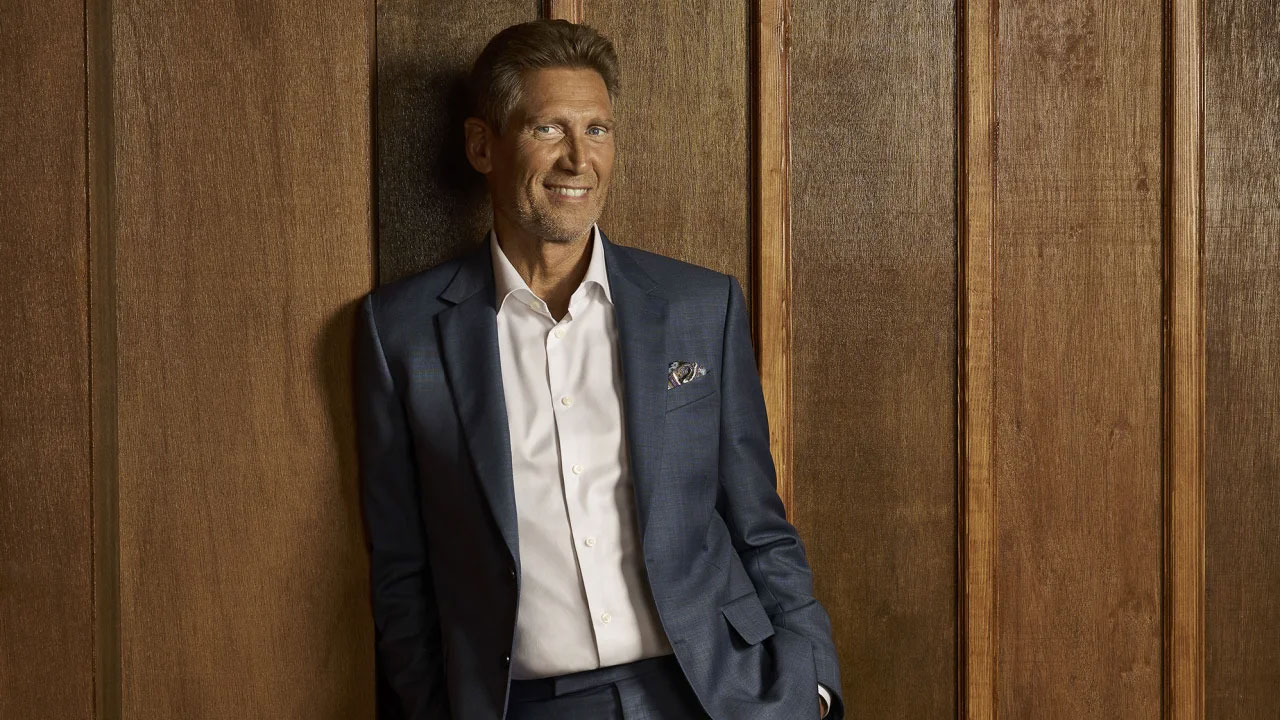 [Source: CNN Entertainment]
As symbolism goes, a fall TV season whose highest-profile new series is "The Golden Bachelor".
A retirement-age seniors version of ABC's dating franchise – is a pretty good metaphor for a network TV business that was already fading into the sunset, and risks getting there that much faster because of the twin writer and actors strikes.
September 18 was supposed to mark the presentation of the Emmy Awards, honoring shows from the previous TV year. That live telecast traditionally served as the unofficial kickoff to the major broadcast networks rolling their new lineups, bringing back returning favorites and new series.
Article continues after advertisement
The Emmys, however, have been postponed until January. And while there will be a few scripted shows for viewers to try – either in the form of series produced early and squirreled away knowing a strike was coming, or acquisitions produced outside the US – the fall-TV menu will heavily tilt toward reality TV, game shows, sports, and other means of filling time as inexpensively as possible.
As one example, CBS will expand "Survivor" and "The Amazing Race" (beginning September 27) to 90 minutes each week to fill the entire Wednesday schedule between them. Similarly, "Golden Bachelor" (September 28) will be followed by two hours of "Bachelor in Paradise," a scheduling approach that promises to be a lot flabbier than the participants.
Those unscripted mainstays will be joined by popular singing competitions like NBC's "The Voice" (September 25) and Fox's "The Masked Singer" (September 27), the latter paired with "Snake Oil," a game show hosted by David Spade about pitching unique business products and trying to identify the fakes.
"The Wonderful World of Disney" – which first anchored ABC's lineup during the network's infancy in 1954 – will be joined by decades-old game shows in feeding the everything-old-is-new-again vibe, including primetime versions of "Wheel of Fortune," "Jeopardy!" and "The $100,000 Pyramid" and Fox's "Name That Tune."
ABC will also simulcast "Monday Night Football," which will continue on sister Disney network ESPN, carrying that program regularly for the first time in 17 years.
The throwback feel also applies to the strategy of tossing out repeats in new venues, recalling a much-lampooned NBC promotional campaign of the 1990s that sought to convince viewers if they hadn't seen episodes of their favorite shows when they premiered, the summer reruns were "New to You."
CBS, for example, is offering encores of "Yellowstone" – the Kevin Costner series from sister Paramount Network – on Sunday nights, while ABC will repeat its popular sitcom "Abbott Elementary."
CBS' accented acquisitions will include November premieres of "NCIS: Sydney," an Australian version of the popular crime show; and the original UK version of its hit comedy "Ghosts." The CW, meanwhile, will possess a strong Canadian flavor with shows like "The Spencer Sisters" (October 4), a CTV series starring Lea Thompson as a mystery novelist who solves cases with her daughter.
For those still hoping to find new scripted series to watch, NBC has a few: "The Irrational" (September 25), starring Jesse L. Martin as an expert in behavioral science who helps the police in solving crimes; and "Found," about a group that seeks overlooked missing persons, especially people of color. They'll be joined by a second season of its "Quantum Leap" reboot and the final season of "Magnum P.I." (both October 4).
Thanks to animation's long lead production time, "The Simpsons" (October 1) will also be back for its staggering 35th season, joined in Fox's longrunning animation block by "Krapopolis" (September 24), an unfortunately titled new show from "Rick and Morty" producer Dan Harmon set in mythical times.
Linear TV has struggled as habits shift and their parent companies funnel resources toward watch-when-you-want streaming services, and cobbling together a primetime menu using spit and glue surely sounds like a recipe that could hasten those declines.
ABC put a brave face on when announcing its schedule by calling it "strike proof," which immediately prompted one writer to dub it "viewer proof" as well. The Los Angeles Times piled on, noting that after an abundance of work actions by employees prompted the nickname "Hot Labor Summer," we are moving into "Sad TV Fall."
Younger viewers might not really notice, having already moved on from the network habit. There are also an abundance of new streaming programs premiering despite the thinned-out broadcast shelves, indicating that the scripted spigot hasn't run dry yet.
Nevertheless, for those who still associate fall with ringing the TV dinner bell, along with the start of school, football and new-car smells, these makeshift lineups appear to be less "The new TV season" than a lame iteration of "New to You."