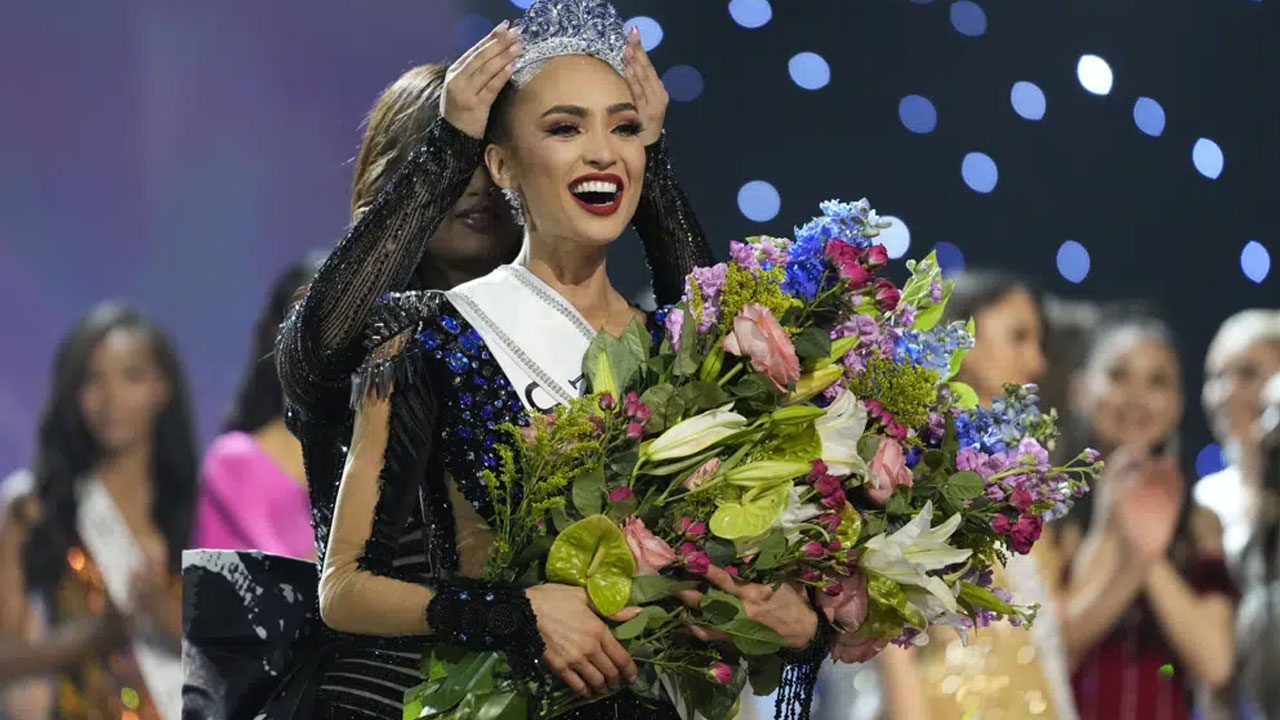 [Source: AP]
R'Bonney Gabriel, a fashion designer, model and sewing instructor from Texas who competition officials said is the first Filipino American to win Miss USA, was crowned Miss Universe on Saturday night.
Gabriel closed her eyes and clasped hands with runner-up Miss Venezuela, Amanda Dudamel, at the moment of the dramatic reveal of the winner, then beamed after her name was announced.
Thumping music rang out, and she was handed a bouquet of flowers, draped in the winner's sash and crowned with a tiara onstage at the 71st Miss Universe Competition, held in New Orleans.
Article continues after advertisement
In the Q&A at the last stage of the competition for the three finalists, Gabriel was asked how she would work to demonstrate Miss Universe is "an empowering and progressive organization" if she were to win.
"I would use it to be a transformational leader," she responded, citing her work using recycled materials in her fashion design and teaching sewing to survivors of human trafficking and domestic violence. "It is so important to invest in others, invest in our community and use your unique talent to make a difference."
Rights to the pageant — once partly owned by former President Donald Trump — were bought last year by a Thai business tycoon and transgender activist for $20 million from IMG Worldwide LLC, a New York-based sports and talent marketing company.