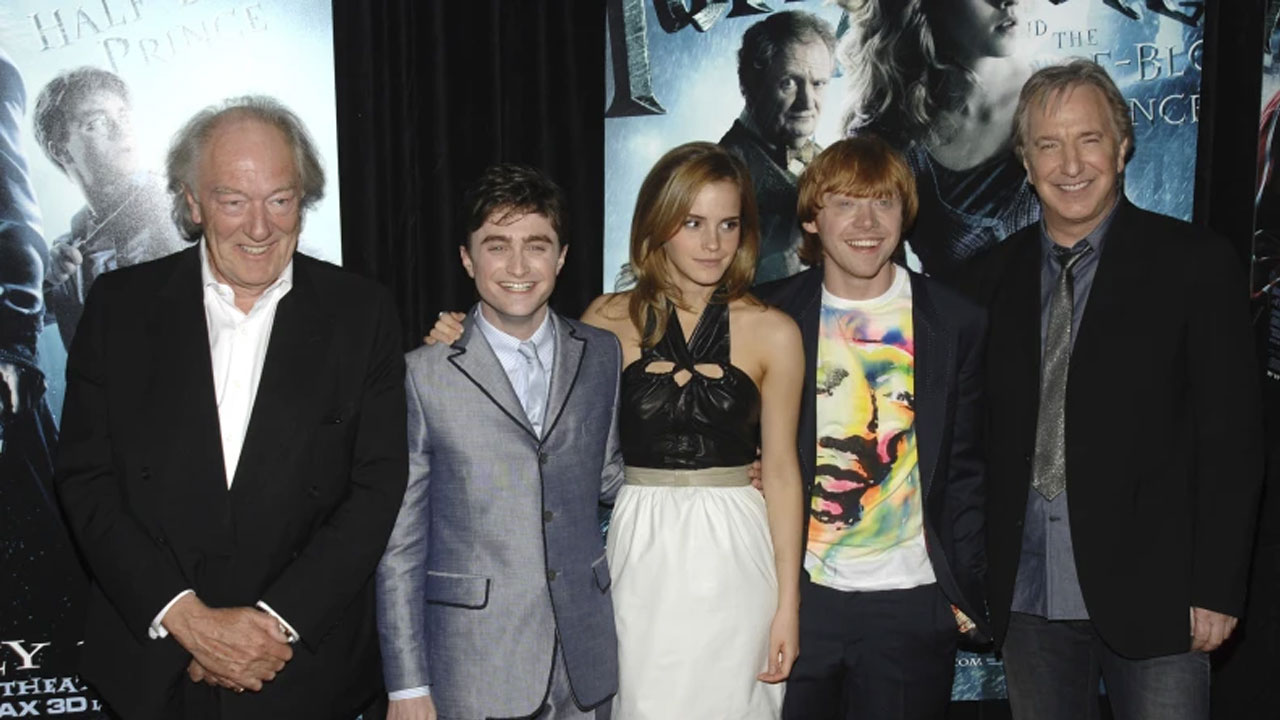 Michael Gambon [Source: AP]
Michael Gambon, the Irish-born actor knighted for his illustrious career on the stage and screen and who went on to gain admiration from a new generation of moviegoers with his portrayal of Hogwarts headmaster Albus Dumbledore in six of the eight "Harry Potter" films, has died.
He was 82.
The actor died on Wednesday following "a bout of pneumonia," his publicist, Clair Dobbs, said Thursday.
Article continues after advertisement
"We are devastated to announce the loss of Sir Michael Gambon. Beloved husband and father, Michael died peacefully in hospital with his wife Anne and son Fergus at his bedside," his family said in a statement.
While the Potter role raised Gambon's international profile and found him a huge audience, he had long been celebrated as one of Britain's leading actors. His work spanned TV, theater, film and radio, and over the decades he starred in dozens of movies from "Gosford Park" and "The King's Speech" to the animated family film "Paddington." He recently appeared in the Judy Garland biopic "Judy," released in 2019.
Gambon was knighted for his contribution to the entertainment industry in 1998.
The role of the much loved Professor Dumbledore was initially played by another Irish-born actor, Richard Harris. When Harris died in 2002, after two of the films in the franchise had been made, Gambon took over and played the part from "Harry Potter and the Prisoner of Azkaban" through to "Harry Potter And The Deathly Hallows Part 2."
He once acknowledged not having read any of J. K Rowling's best-selling books, arguing that it was safer to follow the script rather than be too influenced by the books. That didn't prevent him from embodying the spirit of the powerful wizard who fought against evil to protect his students.
Co-stars often described Gambon as a mischievous, funny man who was self-deprecating about his talent. Actress Helen Mirren fondly remembered his "natural Irish sense of humor — naughty but very, very funny."
Fiona Shaw, who played Petunia Dursley in the "Harry Potter" series, recalled Gambon telling her how central acting was to his life.
"He did once say to me in a car 'I know I go on a lot about this and that, but actually, in the end, there is only acting'," Shaw told the BBC on Thursday. "I think he was always pretending that he didn't take it seriously, but he took it profoundly seriously."
Irish President Michael D. Higgins paid tribute to Gambon's "exceptional talent," praising him as "one of the finest actors of his generation."