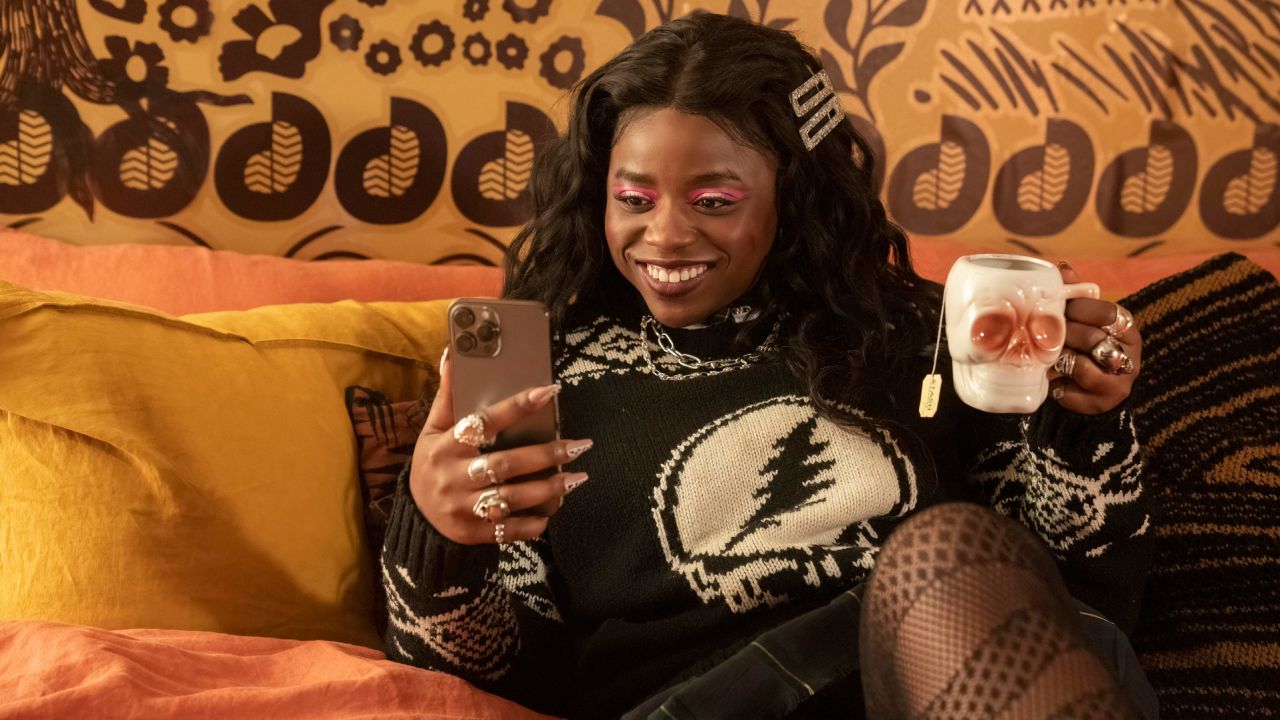 Grace Duah in "Gossip Girl". [Source: CNN Entertainment]
The reboot of "Gossip Girl" is coming to an end after two seasons, but one of the stars of the HBO Max series is just getting started.
Grace Duah, 25, made her television debut on "Gossip Girl," playing the rebellious and carefree teenager Shan Barnes. Like the other teen characters on the show, Shan makes some poor choices, like leaving a friend behind at a rave. But Duah saw that particular storyline — questionable as her action may have been — as a refreshing step toward more comprehensive representation.
With the "Gossip Girl" series finale airing Thursday, Duah is preparing to say goodbye to an experience that took her from a production assistant on the "The Late Show with Stephen Colbert" to an HBO series regular. (CNN and HBO are both part of Warner Bros. Discovery.)
Article continues after advertisement
Duah has wanted to become an actor since she was in the the eighth grade, when she got the lead role in her middle school musical. This realization was a signal to a future dilemma she would have during her senior year of high school.
Duah's parents had aspirations for their daughter to be an engineer or a doctor, and it took some convincing from her high school drama teacher, Bernie DeLeo, to let Duah chase her dream of professional acting.
Duah pursued her BFA and went on to graduate from Pace University at the height of the pandemic in 2020. She didn't yet have the acting showcase she wanted, so she accepted a position as a production assistant for Colbert's late-night series.
While working on the show, Duah got an agent and began auditioning for roles during her off time. However, she said, nobody at the show knew about her on-screen pursuits.
After just six months at "The Late Show," Duah booked "Gossip Girl."
While Duah feels the series is coming to an end prematurely, she promises that it will deliver.
As she considers her next steps professionally, Duah is happy to have secured a seat at Hollywood's table.