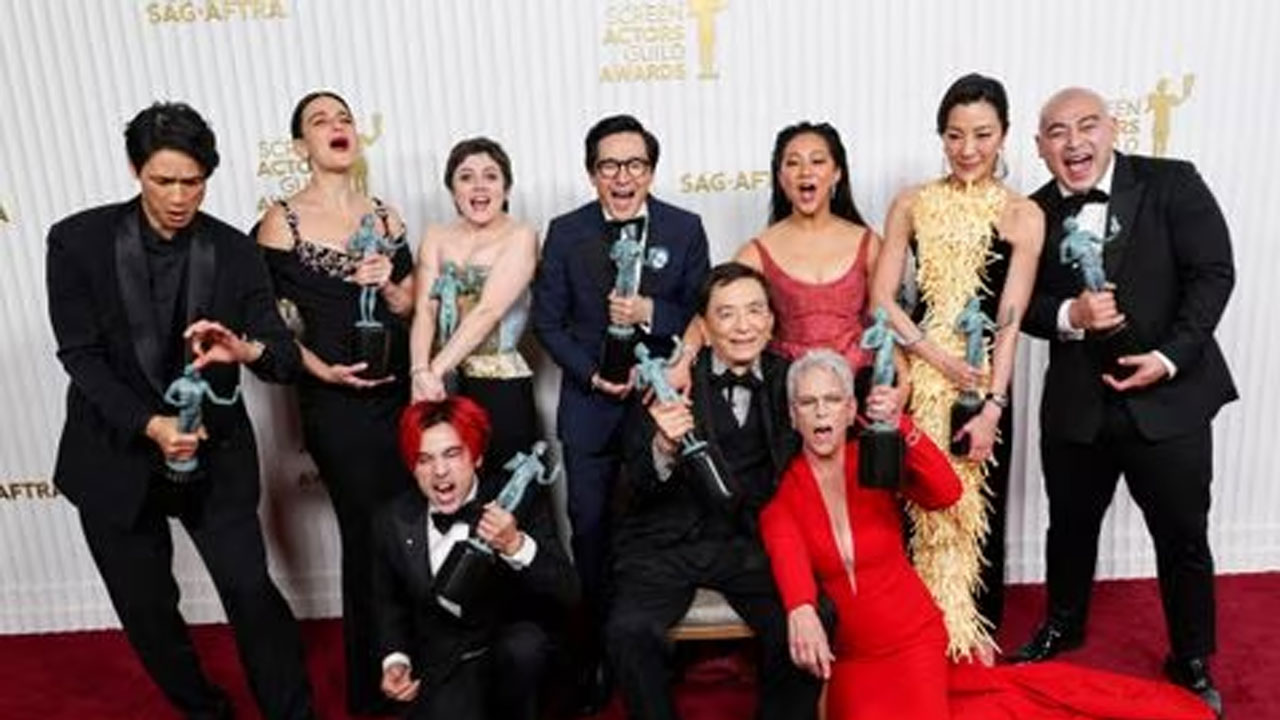 [Source: Reuters]
A24, the independent studio behind such films as "Everything Everywhere All at Once" and "The Whale," is poised to dominate this year's Academy Awards.
Eclipsing Hollywood's established studios and awards-hungry streamers that are spending millions on Oscar campaigns.
Not since the heyday of Miramax in the 1990s has an independent studio garnered such attention, talent and box office success, entertainment industry insiders say.
Article continues after advertisement
At a time when major Hollywood studios have taken refuge in the familiar, releasing sequels and rehashing old ideas, A24 is cementing a reputation for taking risks on original projects that other studios pass on — including the frenetic, chaotic "Everything Everywhere All at Once," which is its highest-grossing movie at $107.4 million globally.
"In this moment, they are not only the leading indie company, but they also have created a brand that probably resonates more with its customers than any other independent ever – more than Miramax," said Picturehouse CEO Bob Berney, a well-regarded executive in the world of independent film. "Their biggest achievement is that they've created a super-cool brand that has a following."
This year, A24 will build on that momentum and lift its film, television and documentary production by 30%, according to a source familiar with the matter, riding the wave of industry acclaim and its 2022 box office success.
Forthcoming releases this year include the love story "Past Lives," which screened to a rapturous critical reception at the Berlin film festival; the dark comedy series "Beef" for Netflix (NFLX.O), in which Ali Wong and Steven Yeun portray two strangers whose lives collide in a road-rage episode; and the Steph Curry documentary "Underrated" for Apple TV+.
"It's very much a dream studio, because they make movies that feel so auteur-focused," said playwright and "Past Lives" director Celine Song, who said that the studio enables first-time directors like herself to "speak in their own voice."
The New York-based company founded by three film executives — Daniel Katz, David Fenkel and John Hodges, who has since departed — got its start in 2012 distributing such films as "Spring Breakers." Some of its box office success has come from the horror genre, with such critically acclaimed films as "Hereditary" and "Midsommar." It earned a reputation as a Hollywood tastemaker with such director-driven projects as "Lady Bird," "Moonlight" and "Uncut Gems."
This year, A24 garnered 18 Academy Award nominations across six films, ranking second only to the giant Walt Disney Co. (DIS.N). It collected its first nods for best animated feature, "Marcel the Shell With Shoes On;" best foreign film, "Close;" and outstanding makeup and hairstyling, "The Whale." Eight performers received first-time acting nominations, including the leading contenders for best actress, Michelle Yeoh, and supporting actor, Ke Huy Quan, both of whom appear in "Everything Everywhere All at Once."