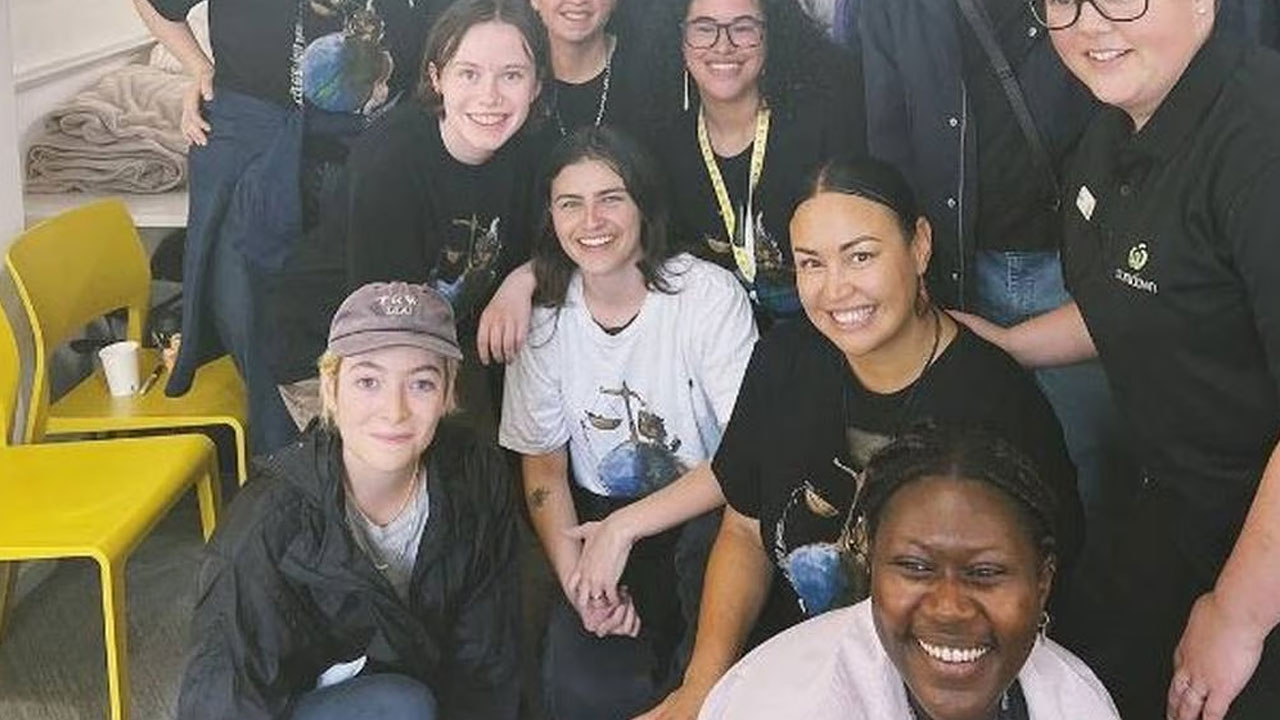 Lorde helping out amid flooding in Auckland. [Source: Instagram/Chlöe Swarbrick]
Kiwi music star Lorde pitched in at an Auckland community centre following the weekend of wild weather.
Green MP Chlöe Swarbrick posted a photo with Lorde and other volunteers on Instagram captioned: "We're here at @ellenmcentre today for anyone who needs a safe calm space, food, laundry, shower, accommodation or welfare support in our central city."
Yesterday Swarbrick assessed the damage at Victoria Park in Auckland, saying: "The extent of damage Tāmaki Makaurau Auckland has seen in the past 24 hours is still being assessed.
Article continues after advertisement
"It is really important to know that @metservicenz continues to forecast the potential for downpour through til Thursday. Given how much rain we have already experienced, there is seriously heightened concern for more slips.
"For this reason, we remain in the State of Emergency, which is critical to allow our emergency services to act quickly and deploy resources."
"There will be a time and a place to assess the breakdown and failure in communications, systems and preparedness," she wrote on Instagram.