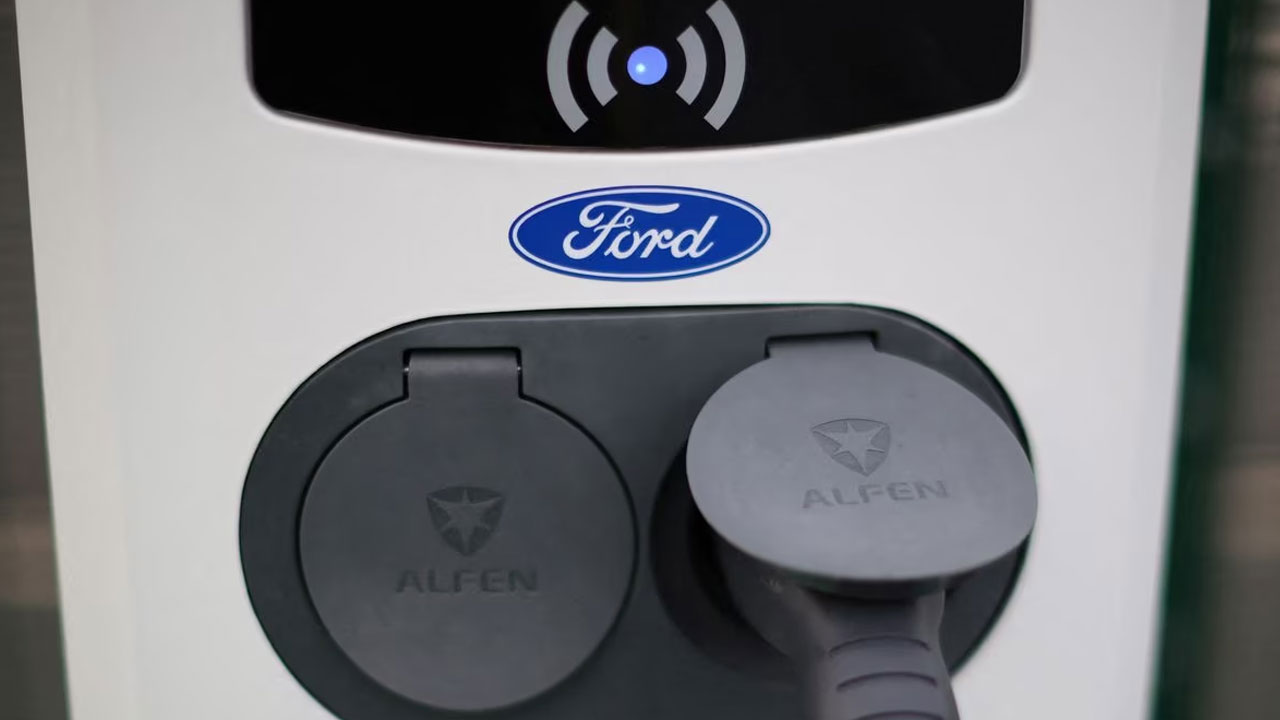 A Ford logo is seen on an electric vehicle charging point during a press event at the Ford Halewood transmissions plant in Liverpool, Britain. [Source: Reuters]
Ford Motor Co (F.N) is set to announce as soon as Monday it plans to build a $3.5 billion lithium iron phosphate battery plant in Michigan, sources told Reuters.
Ford is expected to own and operate the plant with Chinese battery company China's Contemporary Amperex Technology Co Ltd (CATL) (300750.SZ) as a technology partner to help develop the batteries, sources said. Ford declined to confirm the plans.
The plant is expected to be located in the Marshall, Michigan area, and eventually employ at least 2,500 workers. The state has marketed a 1,900-acre Marshall "megasite" about 100 miles west of Detroit.
Article continues after advertisement
CATL, which declined to comment, has signed technology licensing agreements with Hyundai MOBIS in 2021 and Arun Plus in 2022 as a way of generating stable cash without taking big risks and making investments.
In August, Congress passed the $430 billion Inflation Reduction Act (IRA) legislation to restructure EV tax credits and eventually bar credits if any EV battery components were manufactured or assembled by a "foreign entity of concern" or if batteries contain critical minerals extracted, processed, or recycled by a foreign entity of concern.
The rules were aimed at weaning the United States off the Chinese battery supply chain. By Ford owning the plant outright, it may help ensure the batteries produced can qualify for tax credits.
Virginia Governor Glenn Youngkin has faced some criticism for withdrawing from a competition to attract the planned Ford battery plant over its connection to CATL.
A spokesperson for Youngkin said last month that "while Ford is an iconic American company, it became clear that this proposal would serve as a front for the Chinese Communist party."
The Michigan Economic Development Corporation declined to comment.
In January, Michigan Governor Gretchen Whitmer told the Detroit News Youngkin's decision was a "political determination."
Whitmer announced in October Chinese battery company Gotion High Tech (002074.SZ) would open a new $2.36 billion plant in Big Rapids, Michigan creating 2,350 jobs. The facility is expected to produce up to 150,000 tons of cathode material and 50,000 tons of anode material annually.
In July, Ford said it plans to localize 40 GWh of battery capacity in North America starting in 2026. It also announced an agreement with CATL to explore their supplying battery packs for Mustang Mach-E models for North America starting in 2023 and said they would discuss cooperation for batteries in Ford vehicles around the world.