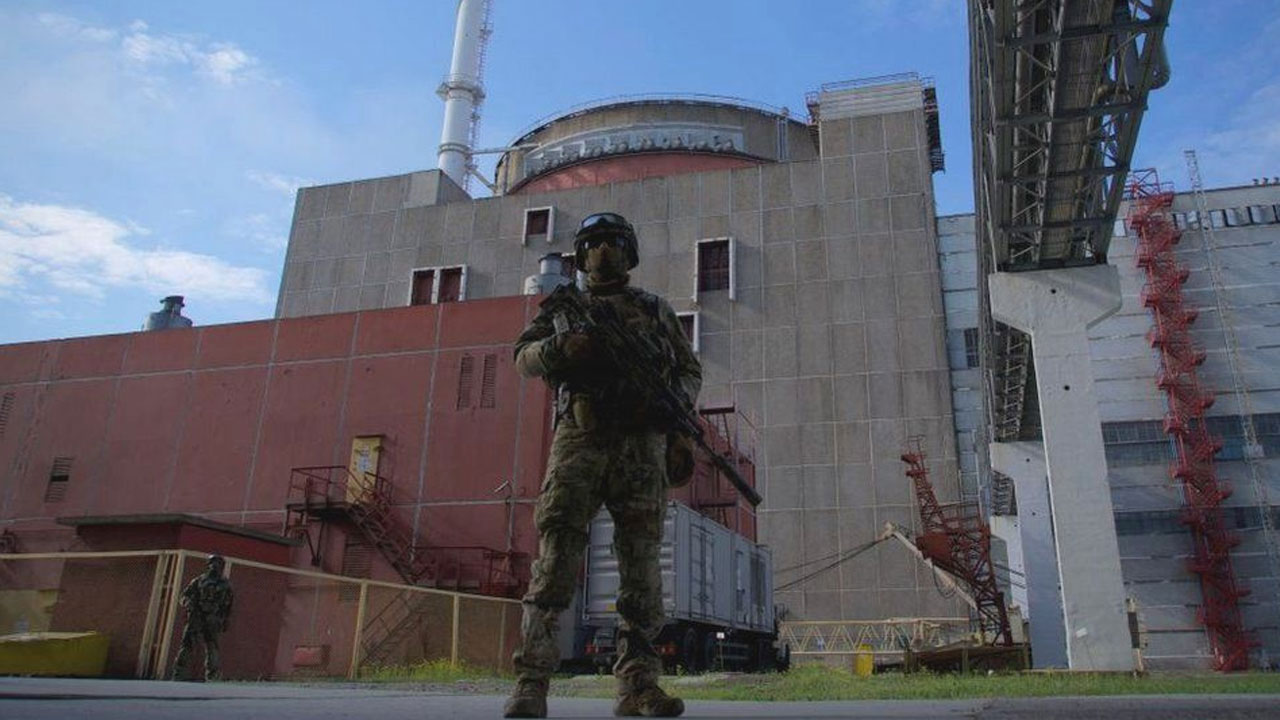 [Source: BBC]
Ukraine's president has warned that any Russian soldiers who shoot at the besieged Zaporizhzhia nuclear plant will be targeted by security services.
In his nightly address on Saturday, Volodymyr Zelensky said any soldier firing on or from the plant would become "a special target" for Ukraine.
He also accused Moscow of turning the plant into a Russian army base and using it as "nuclear blackmail".
Russia seized the facility after heavy fighting in March.
It is the largest nuclear power plant in Europe, and situated in a strategically important location in the southern Ukrainian city of Nikopol. Ukrainian technicians still operate it, despite the site being under Russian occupation.
Article continues after advertisement