World
Stars return to inauguration, with J.Lo, Gaga set to perform
AP News
January 15, 2021 12:04 pm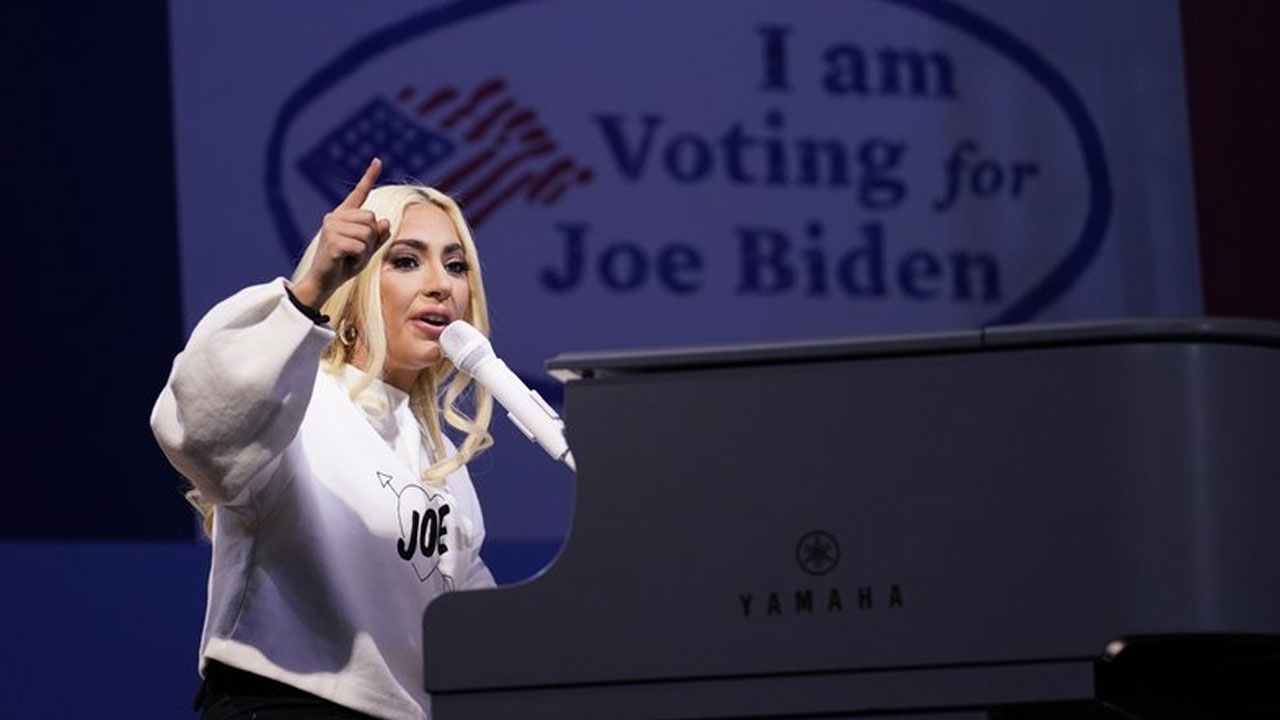 Lady Gaga in one of her previous performances [Source: AP]
Inauguration officials announced that the glittery duo would appear in person on Jan. 20, with Gaga singing the national anthem as Joe Biden and Kamala Harris are sworn in on the West Front of the U.S. Capitol, and Jennifer Lopez giving a musical performance.
The announcement comes a day after word that Tom Hanks will host a 90-minute primetime TV special celebrating Biden's inauguration. Other performers include Justin Timberlake, Jon Bon Jovi, Demi Lovato and Ant Clemons.
Despite a raging pandemic that is forcing most inaugural events online, it was a sign that Hollywood was back and eager to embrace the new president-elect four years after many big names stayed away from the inauguration of President Donald Trump, hugely unpopular in Hollywood.
Article continues after advertisement
The question: How would the star wattage play across the country as Biden seeks to unite a bruised nation? Eric Dezenhall, a Washington crisis management consultant and former Reagan administration official, predicted reaction would fall "along tribal lines."
"I think it all comes down to the reinforcement of pre-existing beliefs," Dezenhall said. "If you're a Biden supporter, it's nice to see Lady Gaga perform." But, he added, "what rallied Trump supporters was the notion of an uber-elite that had nothing to do at all with them and that they couldn't relate to."
Presidential historian Tevi Troy quipped that the starry Gaga-J. Lo lineup was not A-list, but D-list — "for Democratic."
"When Democrats win you get the more standard celebrities," said Troy, author of "What Jefferson Read, Ike Watched and Obama Tweeted: 200 Years of Popular Culture in the White House."
"With Republicans you tend to get country music stars and race-car drivers." Referring to Lady Gaga's outspoken support for the Biden-Harris ticket, he said he was nostalgic for the days when celebrities were not so political.
"Call me a hopeless romantic, but I liked the old days when Bob Hope or Frank Sinatra would come to these events and they were not overtly political," he said.
Still, he said, Biden's unity message won't be derailed. "In the end, I don't think having Lady Gaga or J. Lo is all that divisive," he said.
Attendance at the inauguration will be severely limited, due to both the pandemic and fears of continued violence, following last week's storming of the Capitol.
Keep Connected With The Latest News, Weather, And Sports on Fiji's Best Radio stations.