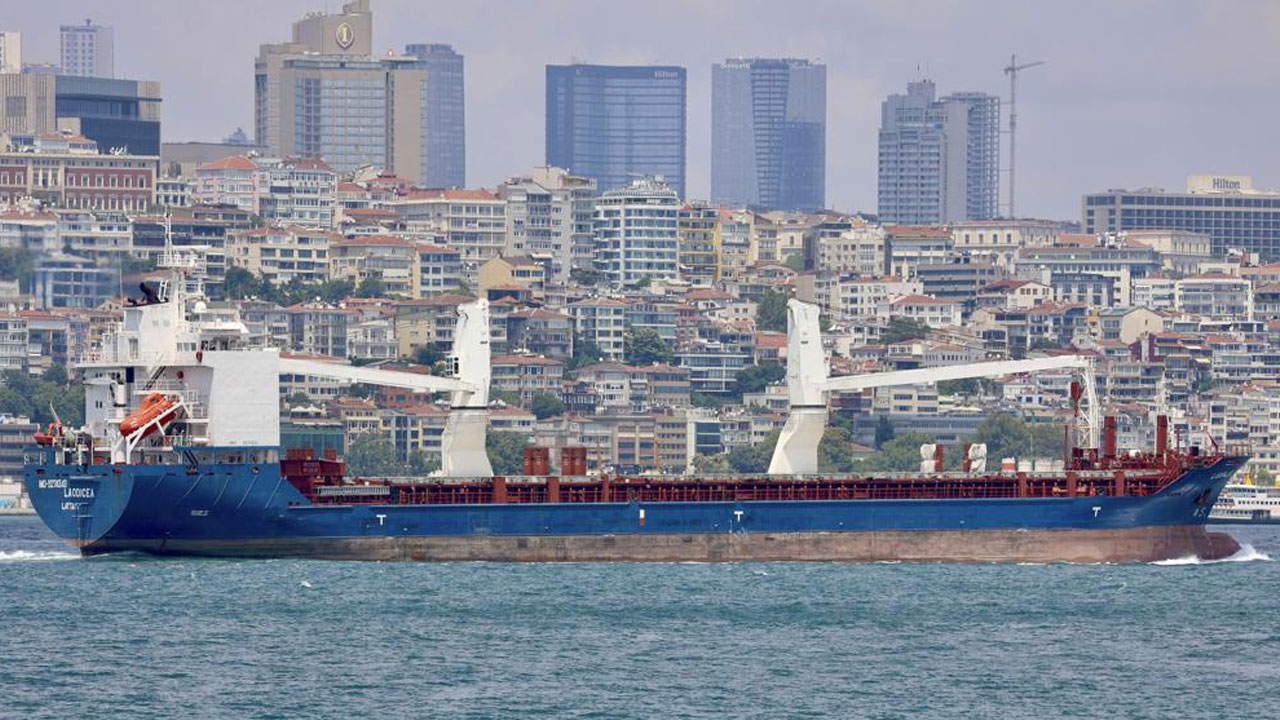 [Source: AP]
When the bulk cargo ship Laodicea docked in Lebanon last summer, Ukrainian diplomats said the vessel was carrying grain stolen by Russia and urged Lebanese officials to impound the ship.
Moscow called the allegation "false and baseless," and Lebanon's prosecutor general sided with the Kremlin and declared that the 10,000 tons of barley and wheat flour wasn't stolen and allowed the ship to unload.
But an investigation by The Associated Press and the PBS series "Frontline" has found the Laodicea, owned by Syria, is part of a sophisticated Russian-run smuggling operation that has used falsified manifests and seaborne subterfuge to steal Ukrainian grain worth at least $530 million — cash that has helped feed President Vladimir Putin's war machine.
Article continues after advertisement
AP used satellite imagery and marine radio transponder data to track three dozen ships making more than 50 voyages carrying grain from Russian-occupied areas of Ukraine to ports in Turkey, Syria, Lebanon and other countries. Reporters reviewed shipping manifests, searched social media posts, and interviewed farmers, shippers and corporate officials to uncover the details of the massive smuggling operation.
The ongoing theft, which legal experts say is a potential war crime, is being carried out by wealthy businessmen and state-owned companies in Russia and Syria, some of them already facing financial sanctions from the United States and European Union.
Meanwhile, the Russian military has attacked farms, grain silos and shipping facilities still under Ukrainian control with artillery and air strikes, destroying food, driving up prices and reducing the flow of grain from a country long known as the breadbasket of Europe.
The Russians "have an absolute obligation to ensure that civilians are cared for and to not deprive them their ability of a livelihood and an ability to feed themselves," said David Crane, a veteran prosecutor who has been involved in numerous international war crime investigations. "It's just pure pillaging and looting, and that is also an actionable offense under international military law."