New Zealand
Rugby dream over for Ritchies bus crash victim who lost leg
RNZI
September 23, 2019 12:01 pm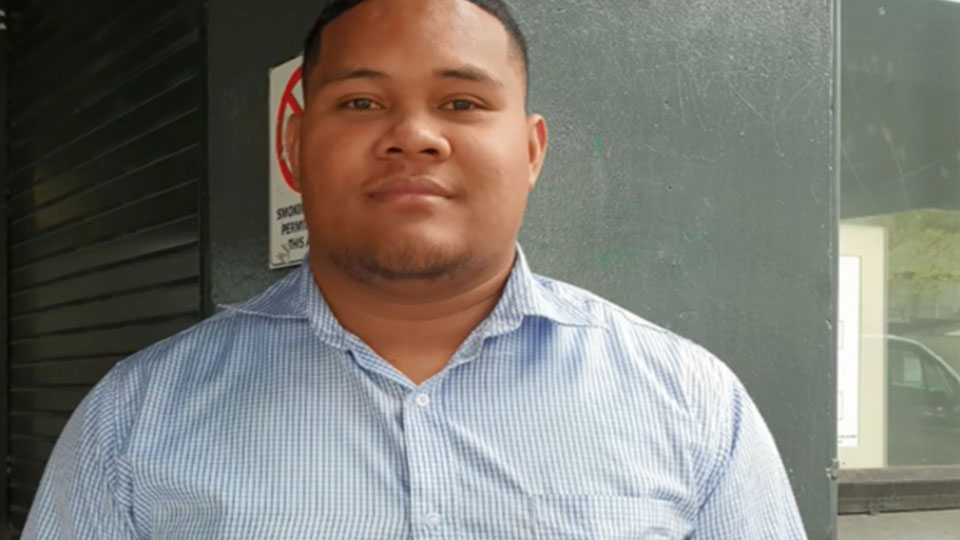 "We [are] always talking about the bus because it was so dangerous," says Tevita Lokotui, "Like it's a traumatic accident that happened to us. We can't forget thinking about that."
Three years on from the fatal bus crash in Gisborne that killed three people from a Tonga school brass band, one victim who lost his leg said he can't watch the Rugby World Cup because it reminds him of the dream he can no longer fulfil – to play for his homeland, Tonga.
"When I had my two legs, I had a lot of dreams about my future," said 21-year-old Tevita, who was the then headboy of Mailefihi Siu'ilikutapu College.
Article continues after advertisement
"I dream about being a rugby player for Tonga and being in the Tongan Army Brass Band but now it's changed my life so I can't do my dream for my future."
On Friday Ritchies bus company was fined $210,000 and ordered to pay $750,000 in reparations to the families of those killed or injured in the crash. It earlier pleaded guilty to a charge laid by WorkSafe of failing to ensure the health and safety of other people was not put at risk.
The bus had been carrying 53 people from Tonga's Mailefihi Siu'ilikutapu College brass band when it plunged down a bank near Gisborne at about 10.30pm on Christmas eve.
Sione Taumalolo, aged 11, and Talita Moimoi, 33, died at the scene, while 55-year-old Leotisia Malakai died eight days later in hospital.
Tevita, who lost his leg in the fatal accident, said he and the other victims often talk about what happened that night.
"I remember when we headed to Gisborne, some of the children they can [sic] smell the leather burning from the bus and some asked the driver to stop the bus," Tevita said.
"We stopped at the petrol station to cool down the bus and maybe [after] 30 minutes then we go to Gisborne and that's where the bus crashed."
Tevita said when the bus plunged down the bank, he was asleep on the floor in the aisle because all the seats were taken.
"I didn't know that I lost my leg in the bus," he says, "I feel sad when I woke up in the hospital and see my leg, they already amputated my leg but I was happy because I still alive."
A former rugby player hopeful, his dreams of representing Tonga at the Rugby World Cup are now over and Tevita said it was too hard for him to watch Tonga's open match against England on Sunday night.
"I don't want to see the rugby anymore. I don't want to see the rugby because I can't do rugby now. It makes me feel bad because it's my talent," he said.
Tevita now has an artificial leg but his injury means he's never been able to return to Tonga to live. He said both he and his mother had been on a renewed visitor visa.
"My dad and my sisters they still live in Tonga. I want to go back to Tonga to see my family but it's hard for me to go back because there's no artificial limb centre in Tonga," Tevita said.
"So I live here, I always go to the Auckland artificial limb centre every week so they can fix my leg if there's anything broken."
"I visited Tonga once on 2017. It was so hard. My family and friends they cry when I walk out from the airplane. My sisters and my brother and my mum they run and hug me and cry. And it's hard for me to walk there on the ground because it's so hard."
Life has changed a lot, he says, but he's learning to be hopeful about the future. He's since enrolled in Tamaki College and is studying to be a builder. He hopes to get an apprenticeship once he finishes his course at the end of the year.
Tevita said the money from Ritchies would go a long way to help, but no amount of money could compensate for the dream he's lost.
"I was angry towards the bus driver but now I knew it's not just the bus driver, it's the bus company's fault. Yes [the money] is enough for me but three people died and some people got injured and I lost my leg," he said.
"My family can't support me, just me and my mum live here and the rest of my family live in Tonga. I really miss them so much. I want my family to live together. They will try to come here so the money is going to help me – I will use the money to do my visa and try and bring our family over.
"This money is going to help us."
Keep Connected With The Latest News, Weather, And Sports on Fiji's Best Radio stations.