World
Military veteran surprises wife with a third wedding ceremony
WSLS
January 21, 2019 10:30 am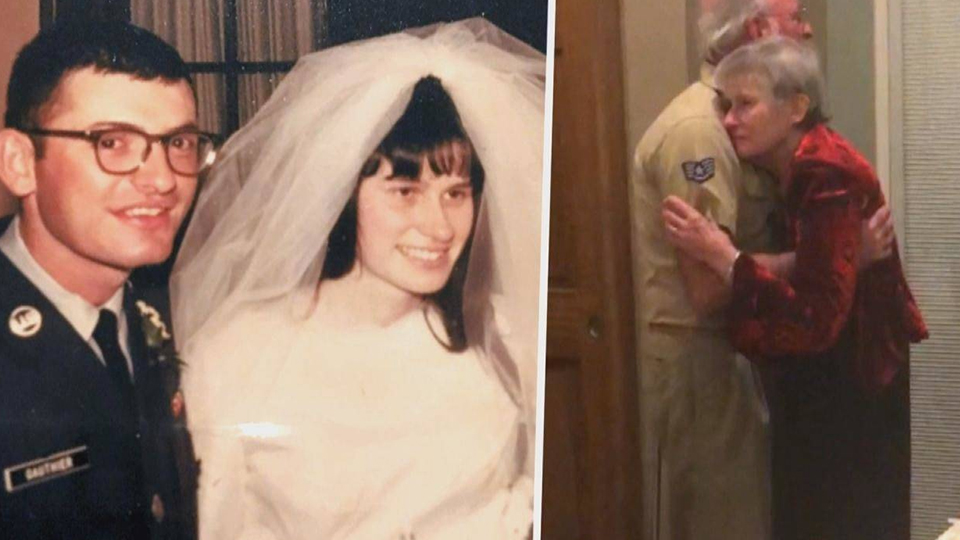 [Source: wsls]
A military veteran surprised his wife of 50 years with a third wedding ceremony in honor of their anniversary.
The 72-year-old, James Gauthier spent an entire month secretly planning the ceremony for his wife, Lynn.
Lynn thought the family was gathering for a meal, but her husband slipped away to slip into his Air Force uniform.
And then he got down on one knee to again propose to Lynn.
The couple were first married in 1968 in Buffalo, New York.
The couple had two ceremonies, one officiated by a Catholic priest and another ceremony in a Methodist church.