World
Kids' low COVID-19 vaccination rates called a 'gut punch'
January 13, 2022 7:20 am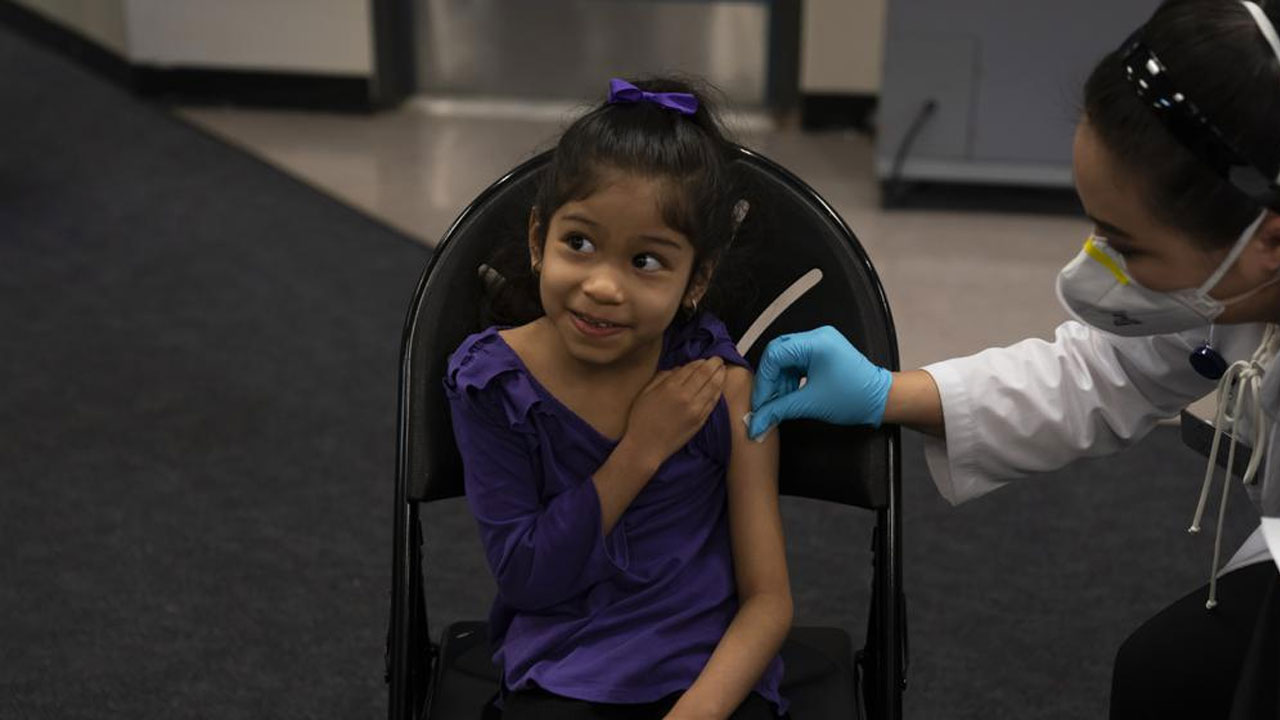 Elsa Estrada, 6, smiles at her mother as pharmacist Sylvia Uong applies an alcohol swab to her arm before administering the Pfizer COVID-19 vaccine at a pediatric vaccine clinic for children ages 5 to 11 set up at Willard Intermediate School in Santa Ana, Calif [Source: AP]
Distrust, misinformation and delays because of the holidays and bad weather have combined to produce what authorities say are alarmingly low COVID-19 vaccination rates in U.S. children ages 5 to 11.
As of Tuesday, just over 17% were fully vaccinated, more than two months after shots became available to the age group. While Vermont is at 48%, California is just shy of 19% and Mississippi is at only 5%.
Vaccinations among the elementary school set surged after the shots were introduced in the fall, but the numbers have crept up slowly since then, and omicron's explosive spread appears to have had little effect.
Article continues after advertisement
The low rates are "very disturbing," said Dr. Robert Murphy, executive director for the Institute for Global Health at Northwestern University's Feinberg School of Medicine. "It's just amazing."
Parents who hesitate "are taking an enormous risk and continuing to fuel the pandemic," Murphy said.
Hospitalizations of children under 18 with COVID-19 in the U.S. have climbed to their highest levels on record in the past few weeks. Many have other conditions made worse by COVID-19, though many aren't sick enough to require intensive care.
The low vaccination rates and rising hospitalizations are "a gut punch, especially when we've been working so hard to keep these kids well," said Dr. Natasha Burgert, a pediatrician in Overland Park, Kansas.
The vaccines have proved highly safe and effective at reducing the risk of severe illness, hospitalization and death.
Keep Connected With The Latest News, Weather, And Sports on Fiji's Best Radio stations.