World
Greek citizenship for migrants who saved lives in wildfire
January 3, 2019 2:12 pm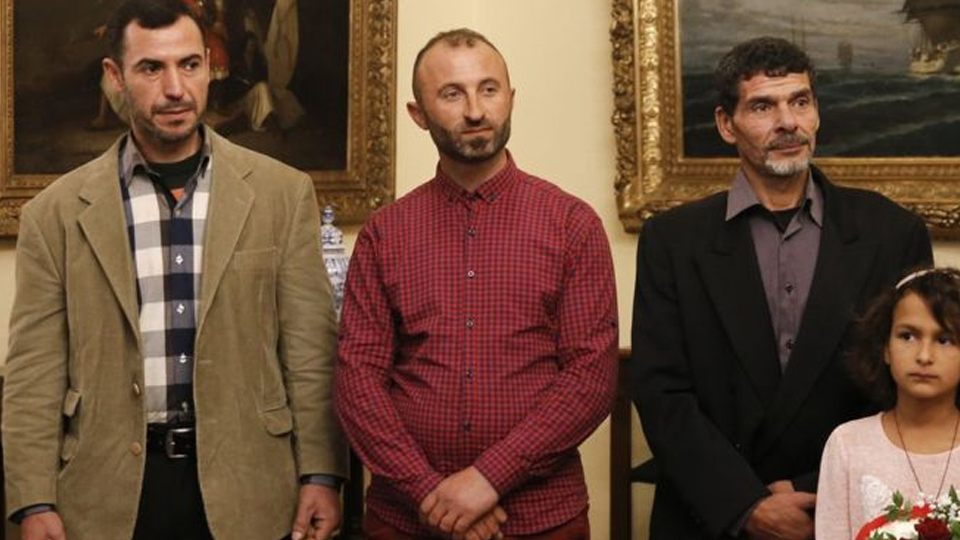 The fishermen: Albanian Jake Gani (C) is flanked by Egyptians Ibrahim Mahmoud Mousa (R) and Emad Al Haimi (L) [Source: BBC]
Greece has awarded citizenship to three migrant fishermen – two Egyptians and an Albanian – who rescued Greeks from a devastating fire near Athens last July.
At a ceremony the Greek President, thanked the fishermen for showing "solidarity and humanity" by rescuing dozens of people.
The wildfire killed at least 90 people.
Eyewitnesses said that hundreds of people were forced into the sea as the flames approached, but others were trapped near the coast.