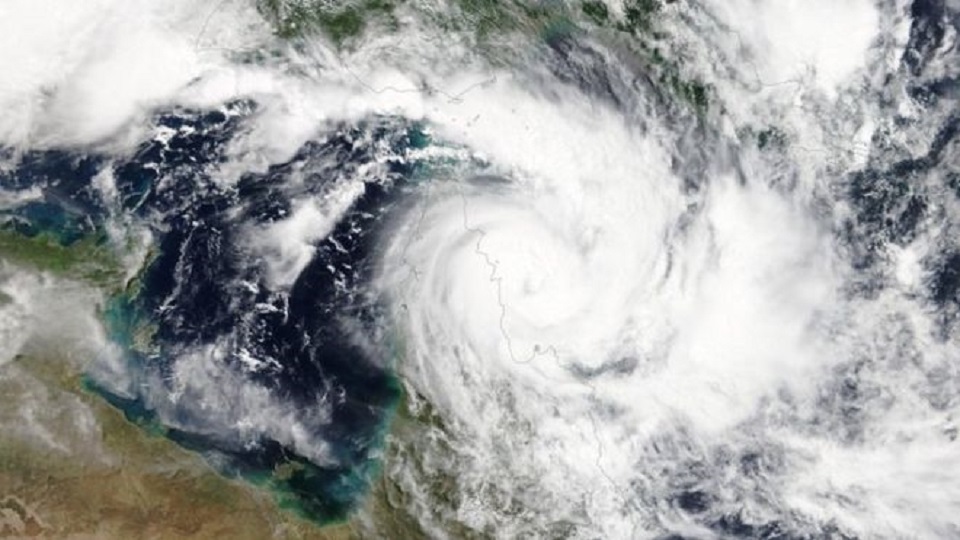 A vast cyclone has crashed into Australia's northern coast, bringing torrential rains and winds of up to 250km/h (155 mph).
Cyclone Trevor made landfall as a category four storm and officials have declared a state of emergency in some areas.
Another storm, Cyclone Veronica, is set to strike the country's west coast.
Article continues after advertisement
Thousands of Australians have evacuated their homes in preparation for the two potentially devastating cyclones.
Destructive winds are expected, while heavy rains and large waves threaten to cause severe flooding.
It is only the second time in history that two cyclones are predicted to strike the country at the same time.
Tropical Cyclone Trevor hit the communities of Numbulwa and Borroloola in the Northern Territory on Saturday morning.
It was downgraded to a category three shortly after making landfall but officials have warned that it is still dangerous.