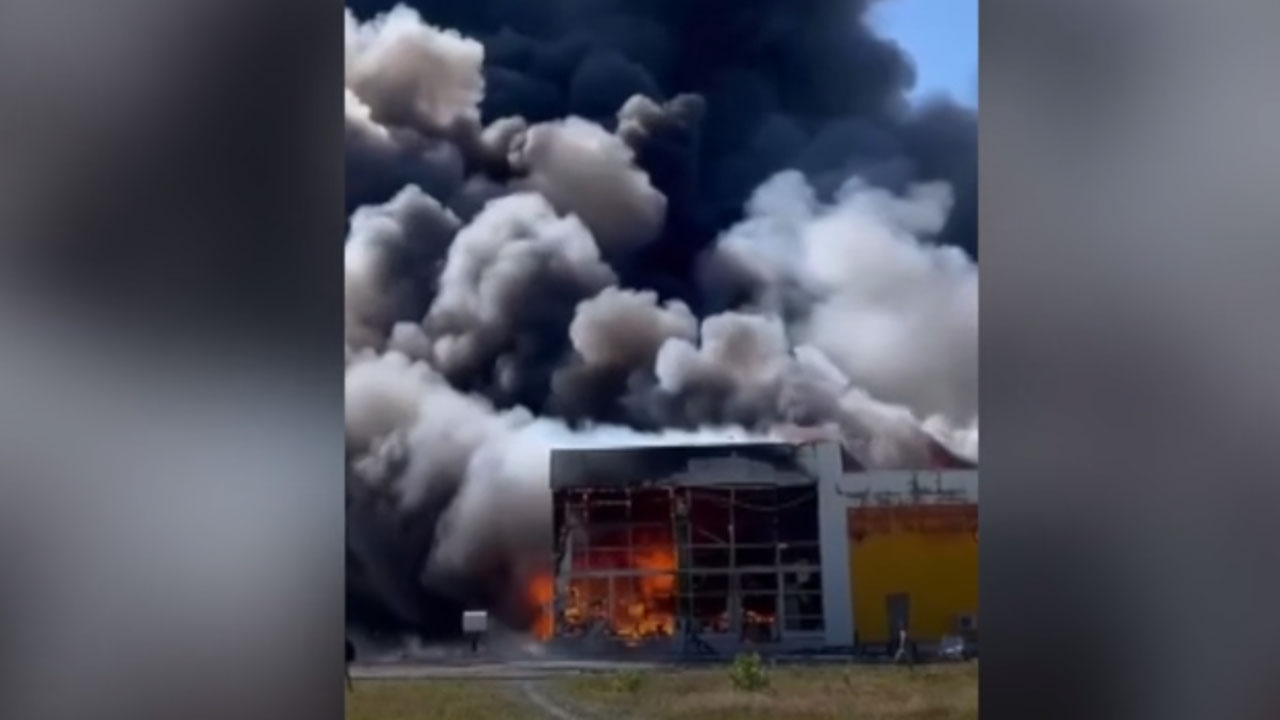 [Source: BBC]
Local officials say at least 10 people have been killed and 40 injured in a missile strike at a crowded retail area in Kremenchuk, a city in central-eastern Ukraine.
More than 1,000 people could have been inside when the building was hit by a Russian missile strike, President Volodymyr Zelensky said.
Footage posted on social media shows flames engulfing the building, while firefighters struggle to tackle the blaze.
Article continues after advertisement
Summary:
A shopping centre in east Ukraine with more than 1,000 people inside has been hit by a Russian missile strike, President Volodymyr Zelensky says
Eleven people have been killed and 40 have been injured, according to the head of the Poltava regional administration
But it's feared the number of victims could increase
Footage from the site, in the central-eastern city of Kremenchuk, shows the building ablaze, and fire crews struggling to contain the flames
Meanwhile, G7 leaders have pledged to support Ukraine "for as long as it takes" and told Russia it must allow free passage of food from Ukraine
Zelensky has told global leaders gathered in Germany that he wants the war to end by the end of the year "before winter sets in"
Meanwhile, Russia is believed to have defaulted on its debt – but the Kremlin says it's "not our problem"