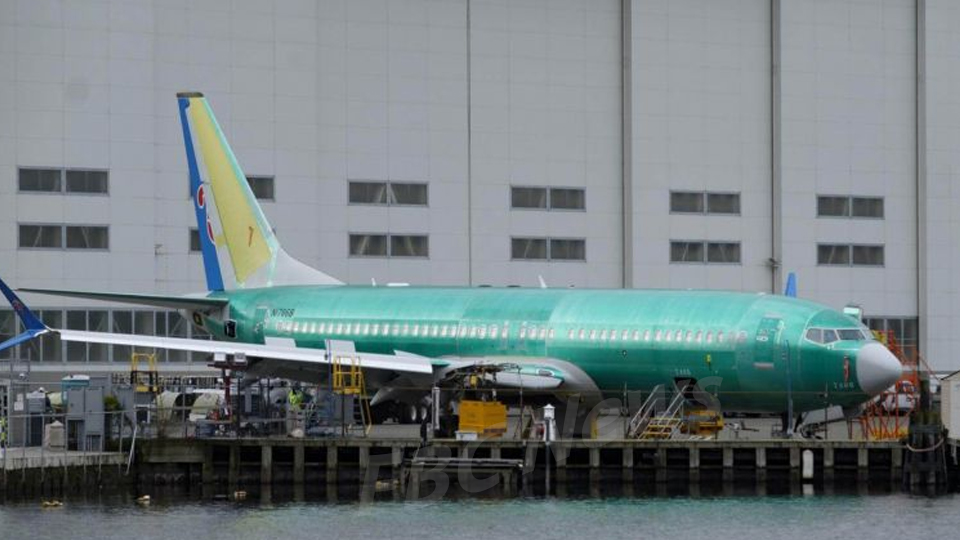 A Boeing 737 Max 9 sits outside of the factory in Renton, Washington, on March 11, 2019. [Source: AFP]
Boeing Company confirmed late last night it will deploy a software upgrade to the 737 MAX 8.
This took place a few hours after the Federal Aviation Administration said it would mandate "design changes" in the aircraft by April.
Boeing did not reference Sunday's Ethiopian Airlines crash in connection to the software upgrade.
Article continues after advertisement
The statement did express the company's condolences to the relatives of the 157 people who died, however.
The company says in the aftermath of October's Lion Air Flight crash, it has for several months "been developing a flight control software enhancement for the 737 MAX, designed to make an already safe aircraft even safer".
It says the software upgrade "will be deployed across the 737 MAX fleet in the coming weeks".
US federal aviation authorities says yesterday they will order Boeing to modify its 737 MAX 8 aircraft, including anti-stalling software and manoeuvring system updates after two of the planes crashed in five months.
The Federal Aviation Administration told international civil aviation authorities that it "anticipates mandating these design changes… no later than April", although it did not ground the fleet.
Boeing is also set to update its training requirements and flight crew manuals to reflect the changes.
The FAA has notified other global civil aviation authorities that it may soon share safety information concerning Boeing's 737 MAX 8.