World
Bird discovered in business class section of a Singapore Airlines flight
January 15, 2019 6:28 am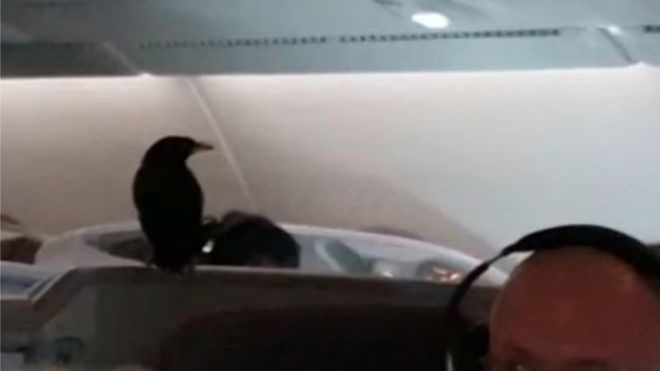 A mynah bird appeared in the business class section of a Singapore Airlines flight [Source: Facebook]
A feathery passenger was discovered 12 hours into a 14-hour flight between Singapore and London.
The stowaway, a mynah bird, appeared in the business class section of a Singapore Airlines flight last Monday.
An airline spokesman confirmed the incident a week later, and said the bird was eventually caught.
In a Facebook video, it can be seen making itself comfortable on top of a headrest before a flight attendant makes a failed attempted to grab it.