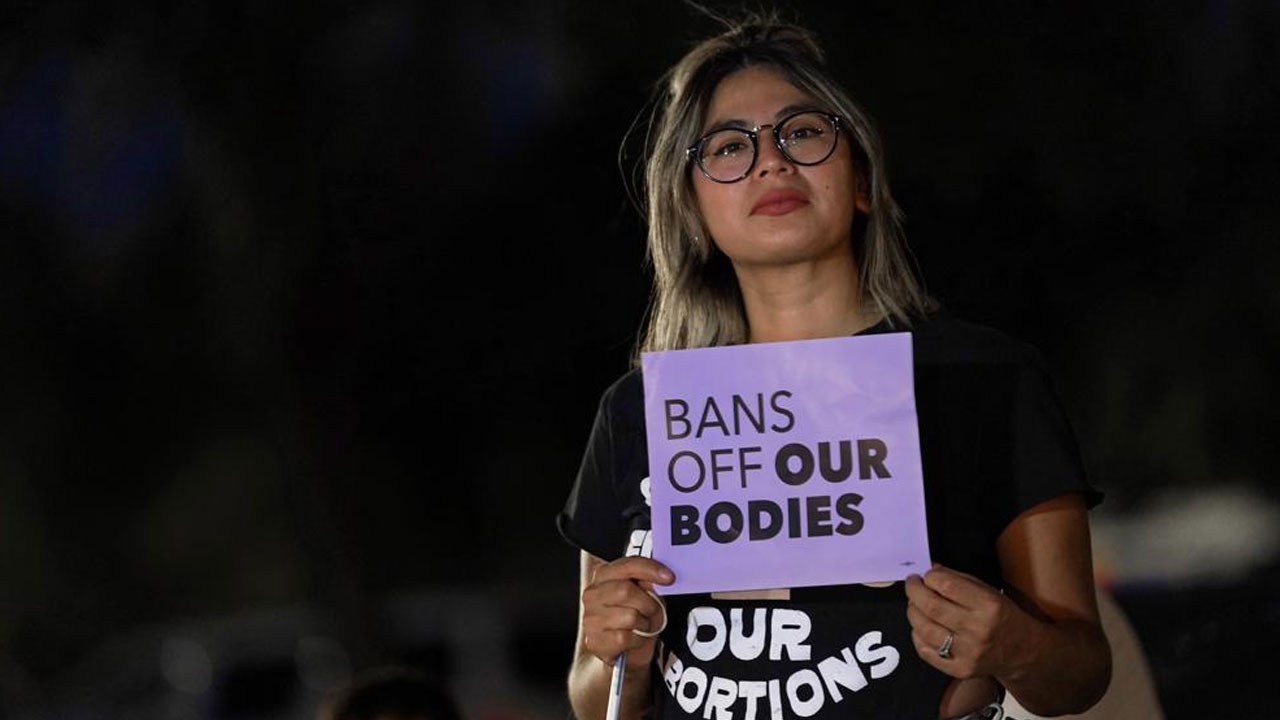 [Photo Credit: AP News]
When an Arizona judge ruled last week that prosecutors can resume enforcing a near-total ban on abortion that dates to the Civil War, it fell to the staff at Camelback Family Planning to break the news to the women scheduled for appointments in the coming weeks.
The staff faced "crying, a lot of very, very angry people, denial," nurse Ashleigh Feiring said Monday. One woman argued, "But I'm only five weeks (along)."
Women seeking abortions across Arizona were forced to find alternatives beyond the state's borders after the ruling, which clears the way for prosecutors to charge doctors and others who help a woman end a pregnancy unless her life is in danger. The state's major abortion providers immediately halted procedures and cancelled appointments.
Article continues after advertisement
Providers in neighbouring states, already seeing an increase in traffic from other conservative states that have banned abortion, were preparing to treat some of the 13,000 Arizona patients who get an abortion each year.
Planned Parenthood Arizona on Monday asked Pima County Superior Court Judge Kellie Johnson to put her ruling on hold pending an appeal, saying it created confusion about the status of the law in Arizona. Lawyers cited conflicts created by the abortion ban dating to 1864, a more recent law banning abortions after 15 weeks, and a variety of other laws regulating the processes and paperwork when terminating pregnancies.
Johnson's ruling lifted an injunction that was imposed after the U.S. Supreme Court's Roe v. Wade decision guaranteed a right to abortion in 1973.
At the Camelback Family Planning clinic in central Phoenix, a young woman took off from work Monday afternoon for an appointment to get medicine to help with an abortion. The 20-year-old is afraid she is prone to miscarriage and already miscarried two years ago.
But she never made it past the check-in window. Instead, she got a slip of paper with a website to order medicine by mail and left visibly upset.
She says she never got a call that the ruling by a Tucson judge last Friday effectively voided her ability to get an abortion in Arizona.
The doctors and nurses at Camelback Family Planning had an inkling last week that a court decision on abortion could come down. But they thought it would be a ban on abortions after 15 weeks into pregnancy. So, several of the abortions performed last week were for patients over 20 weeks along.
Feiring and other staff at the Phoenix clinic are letting patients know the clinic is still available to do follow-up abortion care. They refer them to websites and organizations that help with abortion access.