World
2 agents killed, 3 wounded, suspect dead in Florida
AP News
February 3, 2021 9:02 am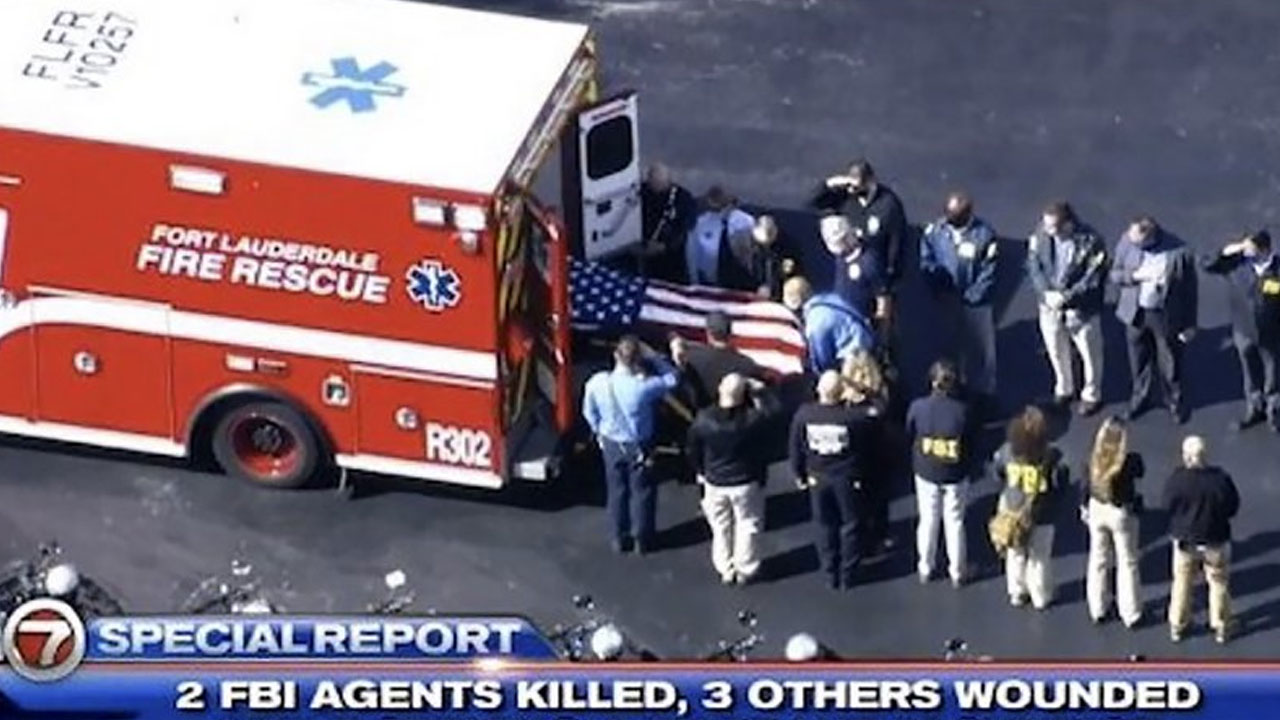 [Source: AP]
Two FBI agents were fatally shot and three wounded while trying to serve a search warrant in Florida on Tuesday.
Prompting a SWAT team to storm an apartment building where the suspect was holed up as neighbors huddled inside their homes.
The suspect also ended up dead.
Article continues after advertisement
The confrontation in the Fort Lauderdale suburb of Sunrise marked one of the bloodiest days in FBI history in South Florida and among the deadliest nationally as well, according to the FBI website.
The FBI agents had come to the apartment complex to serve a federal search warrant in connection with a case involving child pornography and violent crimes against children, according to FBI Miami Special Agent Michael D. Leverock and FBI Agents Association President Brian O'Hare.
Two of the wounded agents were taken to hospitals to be treated and were in stable condition, Leverock said. The third did not require hospitalization, FBI Director Christopher A. Wray said in a statement.
The shooting happened around 6 a.m. in a middle-class neighborhood of single family homes, duplexes and apartment buildings located west of Fort Lauderdale, near the Everglades.
The gunfire erupted with about four shots — "Boom, boom, boom, boom!" said Julius McLymont, whose house borders the Water Terrace apartment complex where the suspect was barricaded.
At first McLymont thought the gunfire was a car backfiring, then two minutes later he heard about five more shots. He went outside and looked over his fence as police cars and ambulances rushed in. Then he saw officers working on someone lying on the ground before they loaded the person into an ambulance.
A SWAT team appeared next, with officers donning riot gear. Then they went around the building, yelling, "Go, go, go!" McLymont said. He said he couldn't see the apartment where the shooting happened from his location.
Hours later, Sunrise Police urged residents of Water Terrace to remain inside their homes while law enforcement blocked the entrances to their community.
Keep Connected With The Latest News, Weather, And Sports on Fiji's Best Radio stations.