Sevens
We can defend Hamilton 7s title – Baber
January 14, 2019 9:57 am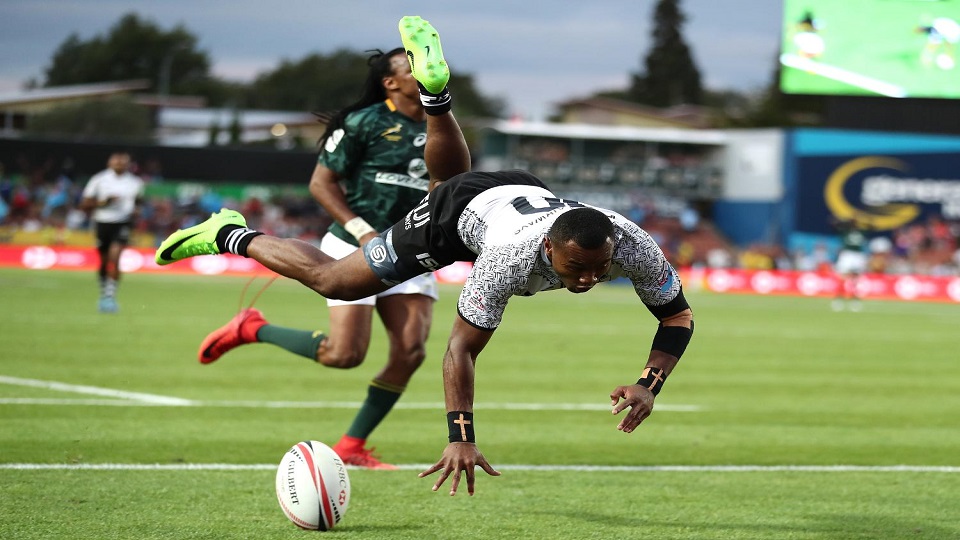 Fiji Airways men's 7s coach Gareth Baber believes the national team is ready to defend their title in the Hamilton tournament next weekend.
Baber says despite few players being dropped, there has also been a positive vibe in the national camp preparing for the second round of the World Rugby series.
"For me I have got to try and make that normal and that fact that we won the tournament this time last year is very positive for us. We have good memories of it we want go like that. We want to go and do it again and make sure we win for the public of Fiji."
The Fiji 7s side kicks off its campaign against Wales at 10.52am on Saturday week then faces Argentina at 2.42pm and plays Australia in its last pool match at 6.52pm.
The Cup quarter-final begins at 10.36am on Sunday, Cup semifinal starts at 3.16pm and the final is scheduled for 7.10pm.
You can watch the entire tournament live on FBC TV.
| MATCH | TIME | TEAM 1 | SCORE | TEAM 2 | POOL |
| --- | --- | --- | --- | --- | --- |
| M1 | 9:00AM | Scotland | VS | France | Pool C |
| M2 | 9:22AM | South AFrica | VS | Kenya | Pool C |
| M3 | 9:44AM | England | VS | Samoa | Pool D |
| M4 | 10:06AM | USA | VS | Tonga | Pool B |
| M5 | 10:30AM | Australia | VS | Argentina | Pool A |
| M6 | 10:52AM | Fiji | VS | Wales | Pool A |
| M7 | 11:14AM | Spain | VS | Canada | Pool D |
| M8 | 11:36AM | New Zealand | VS | Japan | Pool D |
| M9 | 12:48PM | Scotland | VS | Kenya | Pool C |
| M10 | 13:10PM | South Africa | VS | France | Pool C |
| M11 | 13:32PM | England | VS | Tonga | Pool B |
| M12 | 13:54PM | USA | VS | Samoa | Pool B |
| M13 | 14:20PM | Australia | VS | Wales | Pool A |
| M14 | 14:42PM | Fiji | VS | Argentina | Pool A |
| M15 | 15:04PM | Spain | VS | Japan | Pool D |
| M16 | 15:26PM | New Zealand | VS | Canada | Pool D |
| M17 | 17:00PM | France | VS | Kenya | Pool B |
| M18 | 17:22PM | South Africa | VS | Scotland | Pool B |
| M19 | 17:44PM | Samoa | VS | Tonga | Pool C |
| M20 | 18:06PM | USA | VS | England | Pool C |
| M21 | 18:13PM | Argentina | VS | Wales | Pool A |
| M22 | 18:52PM | Fiji | VS | Australia | Pool A |
| M23 | 19:14PM | Canada | VS | Japan | Pool D |
| M24 | 19:36PM | New Zealand | VS | Spain | Pool D |