Sevens
Fiji finishes fourth in Sydney
February 3, 2019 10:15 pm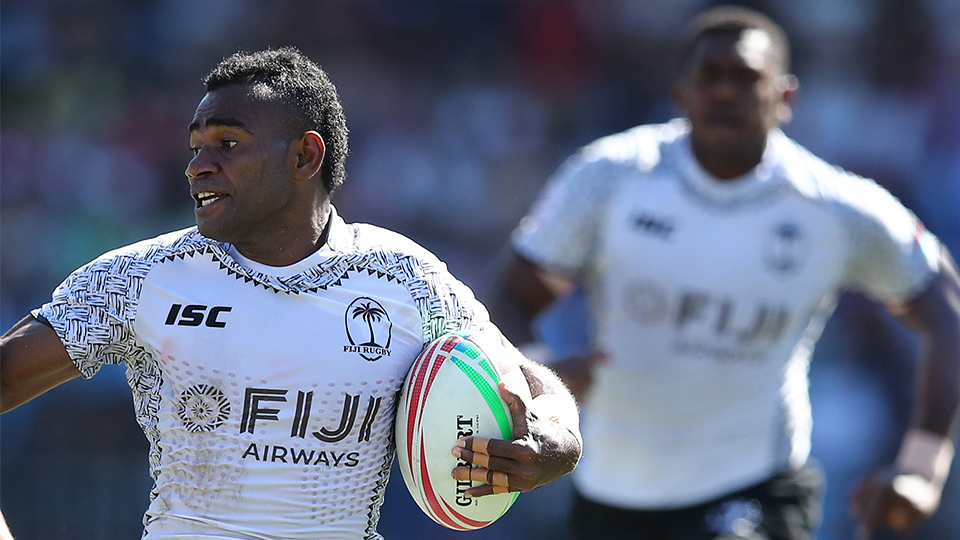 Jerry Tuwai [Source: World Rugby Sevens]
The Fiji Airways men's 7s side finished fourth after being defeated 19-17 by England in the bronze play-off in Sydney.
England led 12-nil at the half time mark.
Replacement Apenisa Cakaubalavu scored a hat-trick of tries for the side but it was not enough to seal the match.
In the Fifth place playoff, South Africa defeated Australia 12-10.
Massive tackle from Australia's Nick Malouf! #Sydney7s pic.twitter.com/VfFhaGW3uj

— World Rugby Sevens (@WorldRugby7s) February 3, 2019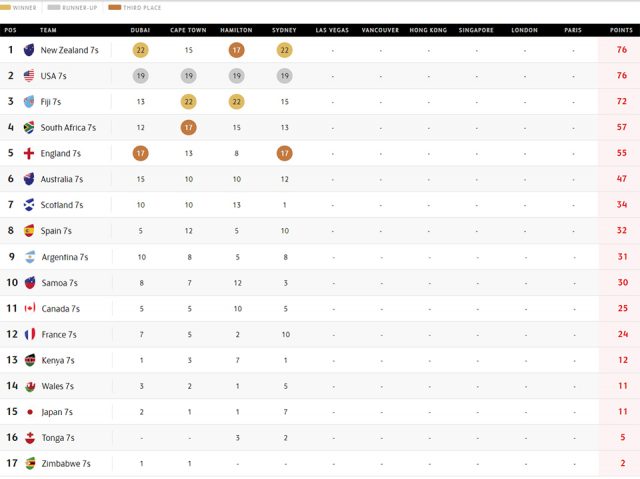 | MATCH | TIME | TEAM 1 | SCORE | TEAM 2 | STAGE |
| --- | --- | --- | --- | --- | --- |
| M25 | 11:38AM | Japan | 31 - 19 | Tonga | CTQF |
| M26 | 12:00PM | Wales | 19 - 14 | Kenya | CTQF |
| M27 | 12:22PM | Argentina | 36 - 12 | Samoa | CTQF |
| M28 | 12:44PM | Canada | 35 - 21 | Scotland | CTQF |
| M29 | 13:16PM | Fiji | 22 - 17 | Australia | Cup QF 1 |
| M30 | 13:38PM | New Zealand | 28 - 5 | France | Cup QF 2 |
| M31 | 14:00PM | South Africa | 5 - 26 | England | Cup QF 3 |
| M32 | 14:22PM | USA | 38 - 10 | Spain | Cup QF 4 |
| M33 | 15:04PM | Tonga | 20 - 17 | Kenya | 13th Place SF |
| M34 | 15:26PM | Samoa | 26 - 12 | Scotland | 13th Place SF |
| M35 | 15:48PM | Japan | 19 - 17 | Wales | CTSF |
| M36 | 16:10PM | Argentina | 24 - 19 | Canada | CTSF |
| M37 | 16:32PM | Australia | 17 - 14 | France | 5th Place SF |
| M38 | 16:54PM | South Africa | 33 - 0 | Spain | 5th Place SF |
| M39 | 17:16PM | Fiji | 14 - 36 | New Zealand | Cup SF |
| M40 | 17:38PM | England | 7 - 14 | USA | Cup SF |
| M41 | 20:08PM | Tonga | 5 - 25 | Samoa | 13th Place Final |
| M42 | 20:30PM | Japan | 7 - 10 | Argentina | CT Final |
| M43 | 21:07PM | Australia | 10 - 12 | South Africa | 5th Place Playoff |
| M44 | 21:29PM | Fiji | 17 - 19 | England | Bronze Final |
| M45 | 21:56PM | New Zealand | 21 - 5 | USA | Cup Final |