Rugby
Prime Minister warns keyboard warriors
Meli Tavaga and Koroi Tadulala
February 8, 2019 10:02 pm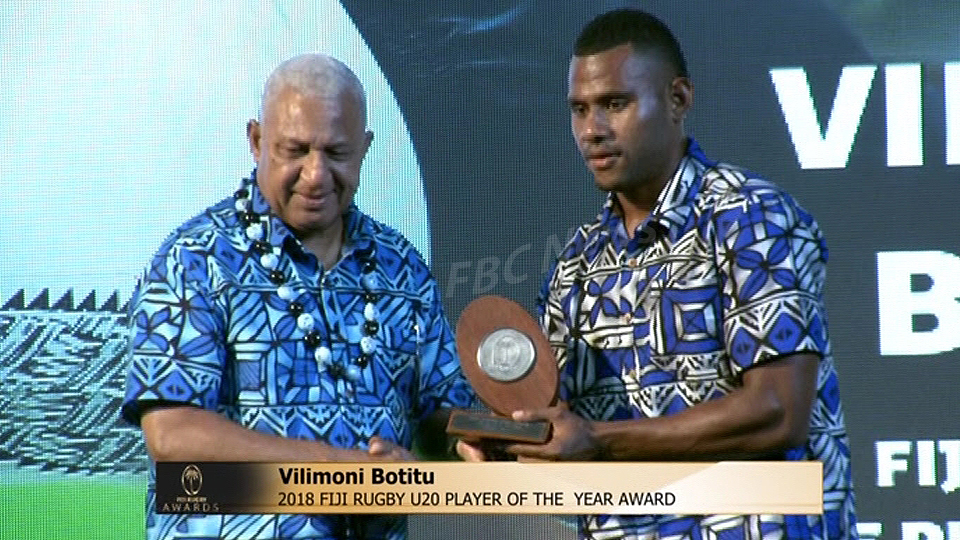 Fiji Rugby Union President Voreqe Bainimarama has expressed his disappointment regarding social media criticism towards the Fiji men's 7s team.
Speaking at the 2018 FRU awards night in Suva, Bainimarama warned keyboard warriors to be mindful of what they post on social media.
This follows criticism made towards the Fiji 7s players after their loss at the Sydney 7s tournament last weekend.
"To many fans, I want to speak to you directly. I want you to never be blinded for your passion for the game and never forget that these players are above all else Fijians. They are people just like you and me. That's why I was disappointed to hear that players on our 7s team have become the victim of online hatred and bullying with keyboard warriors leveling attacks on social media. This is not how true friend act, even our 7s boys amongst the strongest man in the country are not immune to the immense pain that can be inflicted by cowards on their computers."
The Prime Minister adds that he was also disappointed with some political remarks made about our 7s heroes.
"I was also disappointed to see political statements being made about our team, going so far as to suggest they should intentionally lose their games as some form of protest. We must also never forget that for these players, this is more than just a game – it's their passion, and it's their profession."
Bainimarama says rugby is more than just a sport and it's not meant to divide the nation.
He adds that for the players,  rugby is their career.
Meanwhile, the winners of the FRU awards:
Pacific Rugby Players Outstanding Commitment to Personal Development Award – Vilikesa Ravutu
Primary School Player of the year – Waisea Tuiyabayaba
Secondary School Player of the year – Jone Vatuwaliwali
Domestic Player of the year – Frank Lomani
Drua Player's – Player of the year – Alivereti Veitokani
Hall of Fame – Ilaitia Tuisese
Match Official of the Year – Tevita Rokovereni
Rugby Administrator of the Year- Tiko Matawalu
Fiji Rugby Coach of the year- Senirusi Seruvakula
Under-20 Player of the Year- Vilimoni Botitu
Women's 7s Player of the year- Lavenia Tinai
Male 7s Player of the year – Jerry Tuwai
15s Female player of the year – Rusila Nagasau
15s Male player of the year – Semi Radradra
Fiji Rugby Team of the year – Suva Senior team