Rugby
2018 FRU award winners
Meli Tavaga and Koroi Tadulala
February 8, 2019 10:28 pm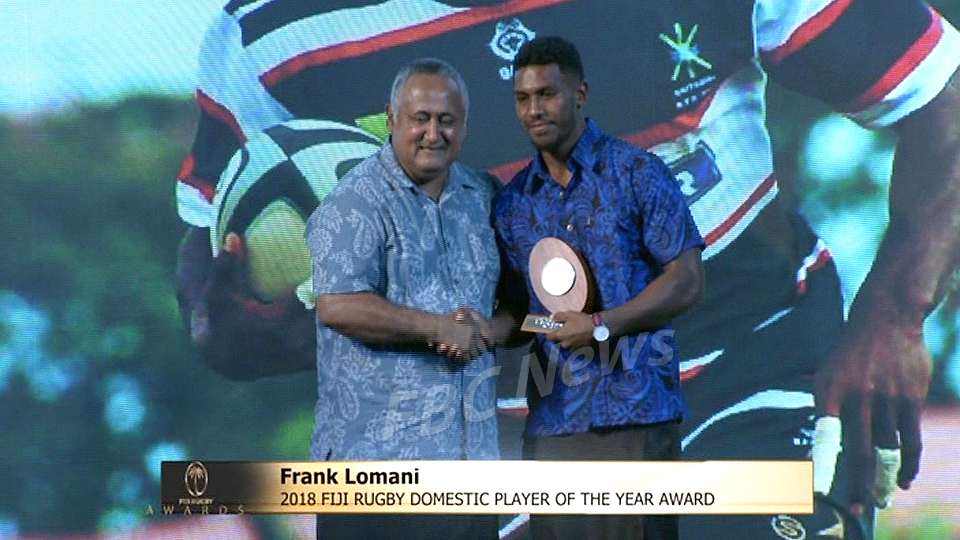 Frank Lomani receives his award from Francis Kean
Fiji Airways Flying Fijians half-back Frank Lomani was over the moon after receiving the 2018 FRU Domestic Player of the Year Award.
The Award was held at the Grand Pacific Hotel in Suva.
He was awarded for his enthusiastic encounter in local rugby competitions to reach stardom in international rugby arena
The 22-year-old says the award came as a surprise for him.
"To be honest I wasn't expecting this award and to be chosen as the winner of the Domestic Player of the Year, I'm really happy and I guess I'm so blessed to be given this award."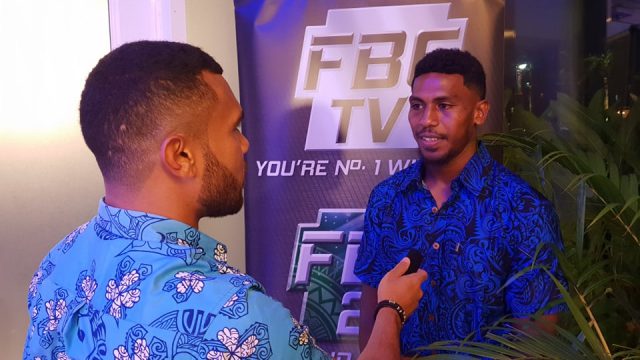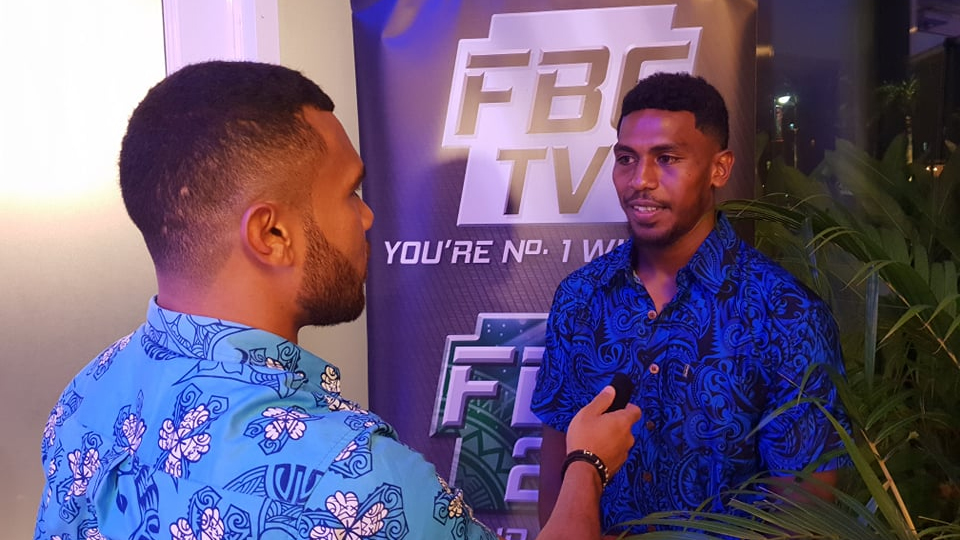 Frank Lomani being interviewed by FBC Sports journalist Meli Tavaga
Lomani dedicated his win to his family in Nukubalavu, Savusavu who has always been very supportive throughout his rugby career.
"To my two sisters, Joy and Lewa and my mom, they are watching from home this win is for you all."
Meanwhile, Fiji Drua fly-half Alivereti Veitokani was awarded the Drua Player of Year.
Receiving the award on his behalf, his dad 64-year-old Jolame Turaga says it was a humbling experience to witness his son's recognition in local rugby.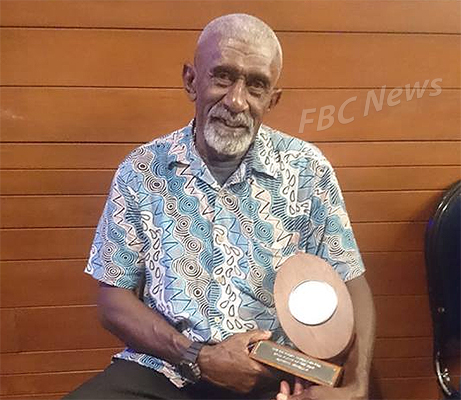 Jolame Turaga
"I'm really happy to receive this award on behalf of my son who is unfortunately not in the country as he's away overseas playing professional rugby. I'm really glad and thank the FRU for recognizing my son's hard work throughout last season in the NRC."
Under 20 Player of the Year winner, Fiji 7s Rover Filimoni Botitu says it was an exciting night for him to be able to receive such an award.
"I want to thank my family and I believe their support pushed me and they have been with me through hard times and I want to dedicate this award to them."
Nadroga coach Tiko Matawalu who walked away with Administrator of the Year award says his achievement signifies the support from the provincial team's administration.
"I'm dedicating this award to all the hard-working officials to the Nadroga rugby and also the players. This is the only award that's going to be in our cabinet now and this is for all of them."

A total of 16 awards was given out at the awards night.
Winners of the 2018 FRU awards:
Pacific Rugby Players Outstanding Commitment to Personal Development Award – Vilikesa Ravutu
Primary School Player of the year – Waisea Tuiyabayaba
Secondary School Player of the year – Jone Vatuwaliwali
Domestic Player of the year – Frank Lomani
Drua Player of the year – Alivereti Veitokani
Hall of Fame – Ilaitia Tuisese
Match Official of the Year – Tevita Rokovereni
Rugby Administrator of the year- Tiko Matawalu
Fiji Rugby Coach of the year- Senirusi Seruvakula
Under-20 player of the year- Vilimoni Botitu
Women's 7s Player of the year- Lavenia Tinai
Male 7s Player of the year – Jerry Tuwai
15s Female player of the year – Rusila Nagasau
15s Male player of the year – Semi Radradra
Fiji Rugby Team of the year – Suva Senior team
Lifetime Achievement Award: Paula Cavu