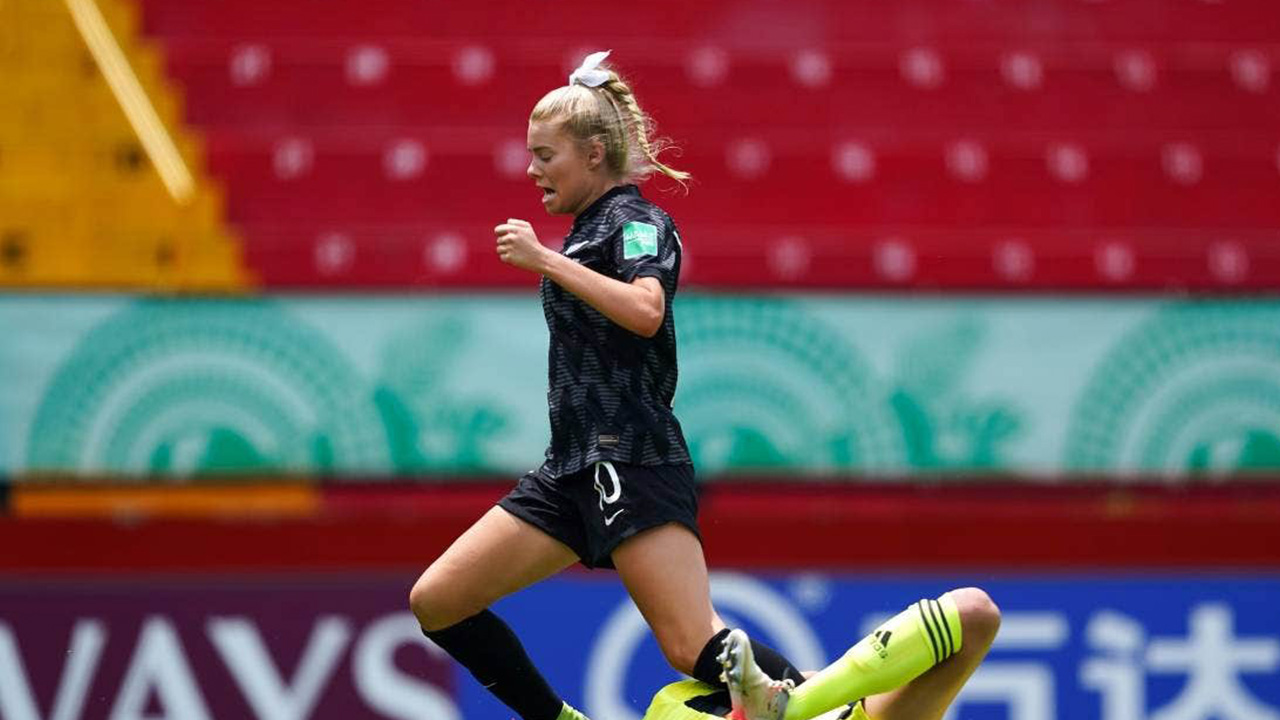 Germany goalkeeper Julia Kassen makes a save against New Zealand's Alyssa Whinham at the Fifa under-20 Women's World Cup in Costa Rica. [Source: Stuff]
The New Zealand Junior Football Ferns' now has a slim chance of qualifying to the second round of the Fifa under-20 women's World Cup after a 3-0 loss to Germany today.
Two second-half goals from set-pieces to Clara Frohlich and Sophie Weidauer of Germany gave them an earlier lead.
It was the third goal to Gia Corley that sealed the win for them from a breakaway gave Germany a comfortable win at Estadio Alejandro Morera Soto in Costa Rica on Sunday morning (NZ time).
Article continues after advertisement
New Zealand entered the game with some confidence after a 1-1 opening round draw with Mexico while Germany had suffered a surprise 1-0 defeat to Colombia.
The Football Ferns' final pool game is against Colombia at San Jose's National Stadium next week.