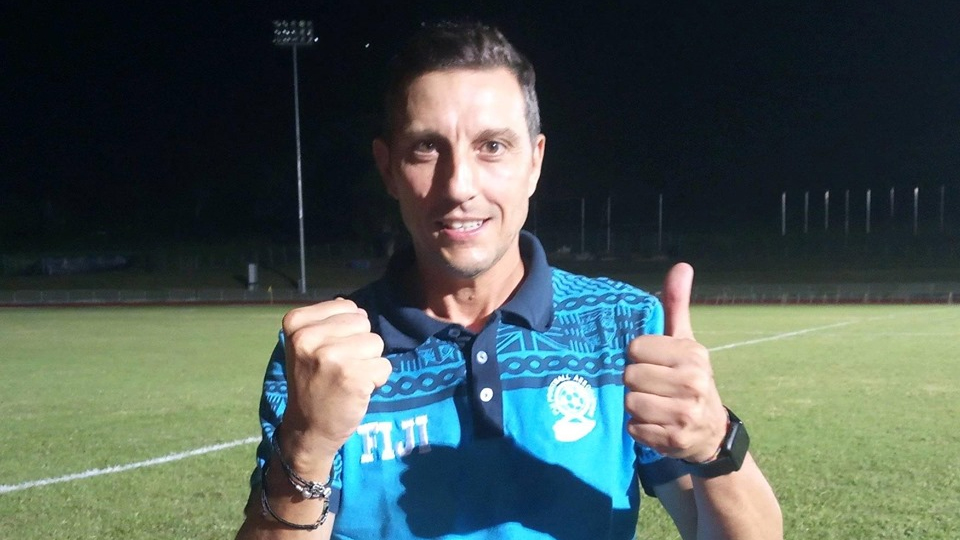 National football coach Christophe Gamel has stepped down today citing personal reasons for this decision.
Gamel, who was appointed in 2017, will be returning to France to be with his family.
Fiji Football Association president, Rajesh Patel, says they tried to reach a solution in trying to keep Gamel in the country but family matters always have to take precedence.
Article continues after advertisement
"It's sad to announce that Christophe Gamel, our national coach, has to leave Fiji FA. It is not something that Fiji FA wanted to do or he wanted to do himself but he had his personal reasons. As you know he has been to France after the Pacific games to sort out his personal family issues and it was something that was beyond his reach and he had to stay back in France and look after his family and that is the reason we have come to a mutual understanding."
Gamel says his son needs him and it was only right that family is put first.
"I'm sorry that this happened but family first, then nation as I have always said to my players – they will understand. I thank all my players that have really backed me up and I'm very heavy-hearted to leave them but I'll see all of them as soon as possible."
He has thanked all and says he is proud of his achievements in the short span of time.
Fiji women's coach Marika Rodu will take over the affairs of the Fiji Under-23 Olympic side and assisted by former Labasa goalkeeper, Shamal Kumar.
Stay with us for more.